Smoky. Sizzling. Simple.

Everyday Grillin' Seasoning is back by popular demand, only while supplies last! With a signature blend of sea salt, garlic, paprika, peppers and a hint of smoke, it's absolutely delicious on grilled burgers, steaks, chops and veggies.
So whether you like grilling for your family or love to invite over the whole neighborhood for backyard BBQs, be sure to grab a jar or two of this steakhouse favorite – before it's gone. From the best burgers to bold green beans, here are 10 of our favorite ways to shake it up!

Everyday Grillin' Seasoning: 10 Ways
1. Easy Everyday Grilled Chicken Breast. Best. Chicken. Ever. You only need three ingredients!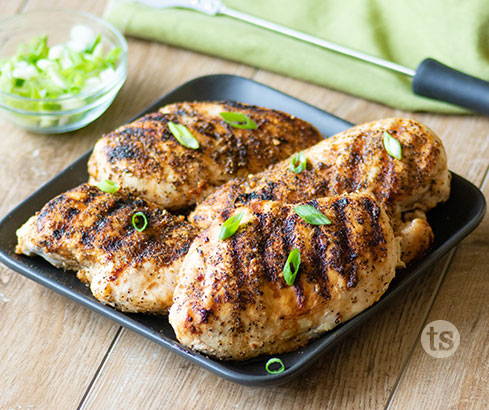 Smoky and succulent, it's such a simple and delicious summertime dinner – ready in 30 minutes. Serve with potato salad, grilled asparagus and watermelon slices.

2. Everyday Caesars. Want to make a killer Caesar (my personal favorite!) or Bloody Mary? Just add a dash of this peppery-smoky-salty goodness.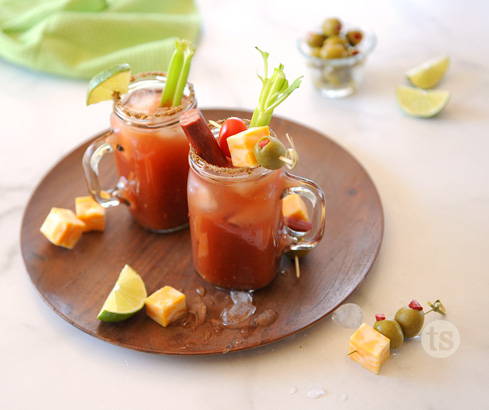 For your next weekend brunch, mix up a batch of these classic cocktails, complete with a build-your-own station with meat sticks, bacon strips, olives, cubed cheese, dill spears and skewers.
3. Everyday Pork Kebabs. Sweet bell peppers. Tender pork tenderloin. Fresh mushrooms. Simple and sizzling, these quick seasoned kebabs are perfect for summer weeknights.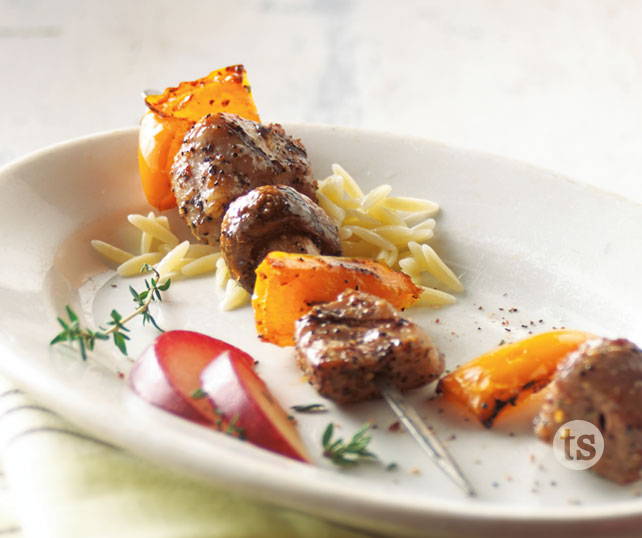 If you're not a huge mushroom fan (it's ok – we can still be friends!), swap them out for cherry tomatoes or sliced zucchini.

4. Everyday Grilled Corn. Love corn on the cob? Simply mix 1 tablespoon of Everyday Grillin' Seasoning with 6 tablespoons softened butter.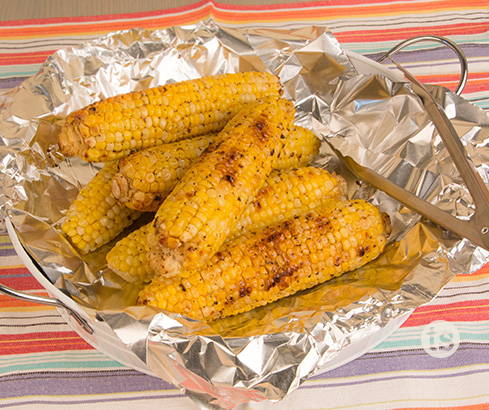 Spread generously onto sweet corn ears wrapped individually in foil, and grill 10-12 minutes. And as they say … chef's kiss!

5. Everyday Bayou Ribs. A little saucy. A little smoky. A whole lot of delicious.




Use the seasoning as a dry rub for these perfectly tender fall-off-the-bone ribs, brushed with bourbon sauce. Serve 'em with corn muffins, mixed greens and fresh fruit.

6. Everyday Turkey Burgers. Ground turkey is a smart choice if you want to grill healthier, lighter burgers. But honestly, sometimes they can be a little bland. So what's the secret to better turkey burgers? The right seasoning.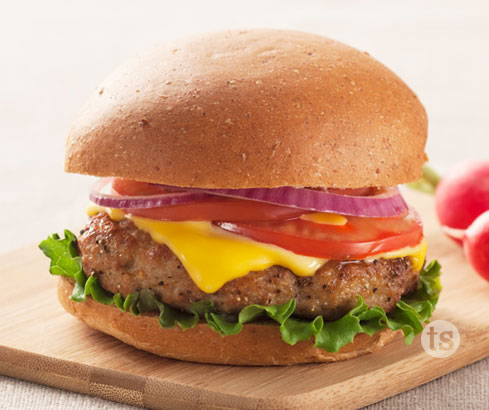 Stacked with lettuce and tomatoes on whole-wheat buns, these juicy turkey burgers make eating well easy! Pair them with fresh fruit for a bright and breezy dinner on the patio.

7. Everyday Grilled Sweet Potatoes. Make an irresistible summer side dish with these smoky grilled sweet potato yams, drizzled with sweet or hot honey.



8. Everyday Roasted Potatoes. Prefer traditional potatoes over the sweet variety? Here's a quick tip! Toss 3 pounds of quartered baby red potatoes with 1 tablespoon Roasted Garlic Infused Oil and 1 tablespoon Everyday Grillin' Seasoning.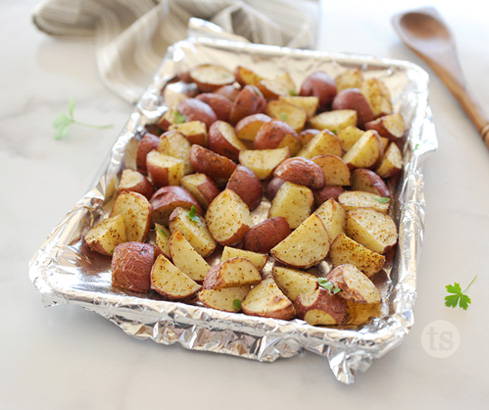 Bake at 425°F for 30 minutes or until tender. So peppery and perfect!

9. Everyday Meatloaf. It's easy to make a delicious family-style dinner with this five-star recipe. One taste, and you'll see why it's been rated and reviewed as the "BEST MEATLOAF EVER."




Serve with a tossed salad, mashed potatoes and dinner rolls.
10. Everyday Green Beans. Love to pick up fresh veggies from your local farmer's market? These easy green beans make a quick and tasty side dish for virtually any weeknight dinner. And you only need three ingredients!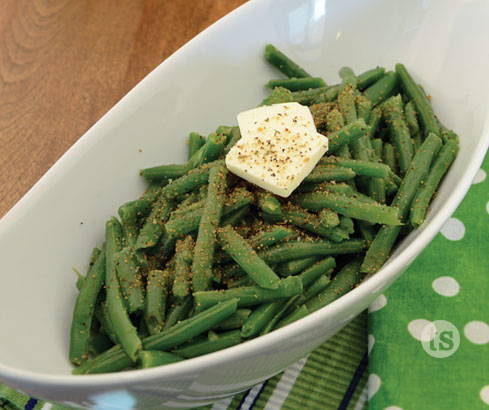 Your turn, friends! Have any favorite ways to use Everyday Grillin' Seasoning? Let us know on Facebook or Instagram. We'd love to hear about your hottest tips, hints and tricks.
Happy grilling, everyone – every day!
– Jen