Love coffee? Love cocktails? Welcome to the best of both worlds.
NEW Caramel Mocha Frozen Drink Mix is officially here, and oh … mercy, my friends. You need this one in your life. It's even available in a value pack, in case you needed one more reason to stock up this fall.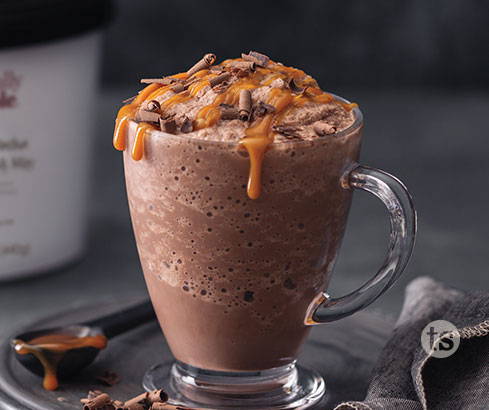 Unbelievably dark, dreamy and creamy, these rich cocktails are sweetened with caramel, cocoa and coffee. Simply add vodka and milk, and freeze in the handy bucket. Boom – that's it!

Garnish with a buttery drizzle of caramel sauce and chocolate shavings if you're feeling fancy. Or simply serve over ice if you have last-minute guests (or, frankly, a long week).

Looking for more ways to stir it up? Here are three recipes that I was lucky enough to mix up in my kitchen this month, along with a couple new twists that I can't wait to try this fall!

5 Ways to Make Caramel Mocha Frozen Drink Mix 
1. Caramel Mocha Mudslides. A little Bailey's. A little Kahlua. A whole lot of deliciousness.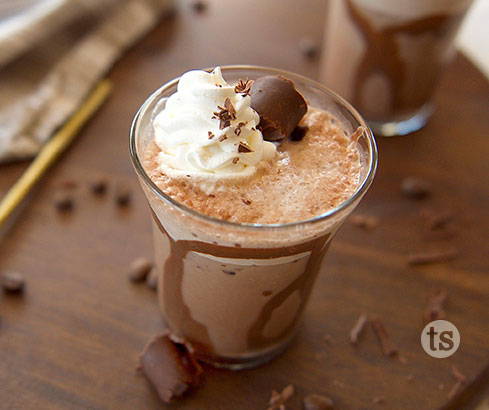 So sweet and creamy, these mocha mudslides are blended with Irish cream and coffee liqueurs, then topped with whipped cream and shaved chocolate. It's the perfect cocktail for a Netflix night or inviting over a few girlfriends!

Tip: swirl any chocolate sauce around the inside of clear glasses for that signature mudslide look. "Chocolate drip" from the cake decorating aisle works great, too!

2. Turtle Coffee Cooler. Want to skip the drive-thru or the line at the local coffeehouse? Start your day with this creamy caramel-kissed cooler instead – for a fraction of the cost.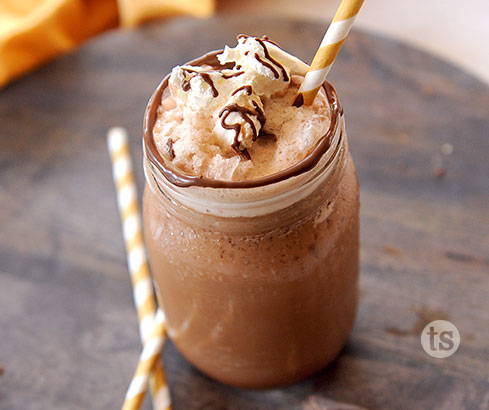 Just toss 3-4 tablespoons of Caramel Mocha Frozen Drink Mix into your blender with 1/3 cup milk, ¾ cup cold coffee and ice. (My husband is obsessed with iced mochas from Starbucks, and he loves this one!)

3. S'mores Martini. Confession: I haven't tried this one yet, but … you guys. I CANNOT WAIT.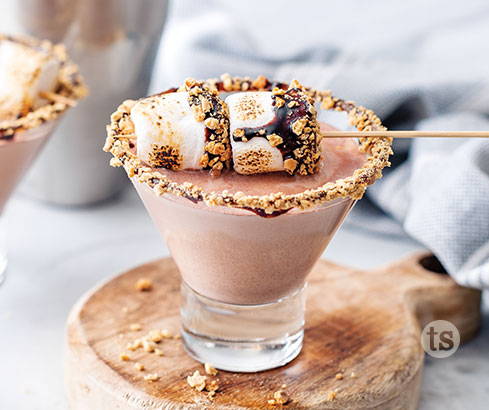 Doesn't it look dreamy? Garnished with crushed grahams, chocolate sauce and toasted marshmallows, it's everything you love about s'mores – all together in a creamy martini.

4. Peanut Butter Mudslides. Any peanut butter cup lovers out there?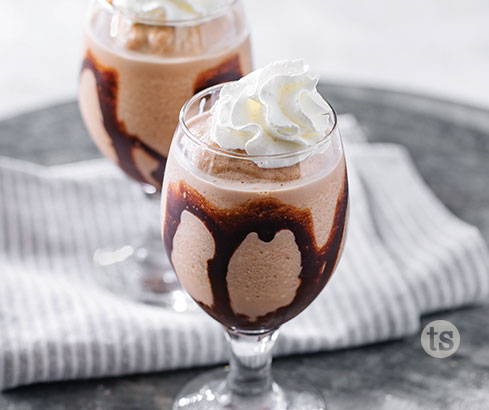 Perfect for entertaining, these spiked milkshakes are made with vanilla ice cream, peanut butter whiskey, chocolate sauce and coffee liqueur. (Oh, and if you haven't tried peanut butter whiskey before, I highly recommend the Skrewball brand. I was initially skeptical, but it's surprisingly – and seriously – delicious.)

5. Caramel Mocha Fireside Sippers. And last but not least, try it hot! If you're already dreaming about those chilly fall and winter days, cozy up with this spiked hot chocolate, sweetened with creamy horchata liqueur, whipped cream and cinnamon.

Here's how to make it, step by step:
 



In a large microwave-safe bowl, whisk ½ cup Caramel Mocha Frozen Drink Mix into 1½ cups 2% milk. Microwave 3 minutes, stirring occasionally, until hot.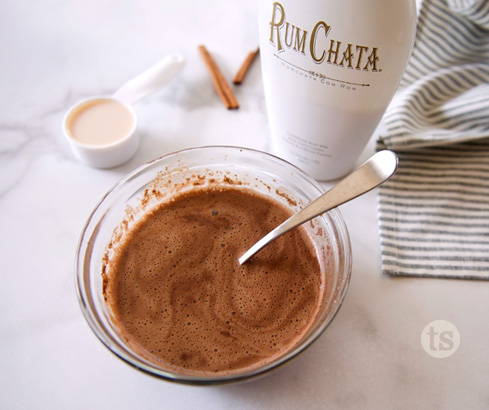 Stir in ¼ cup creamy horchata liqueur (e.g., RumChata). Pour the hot mixture into two mugs.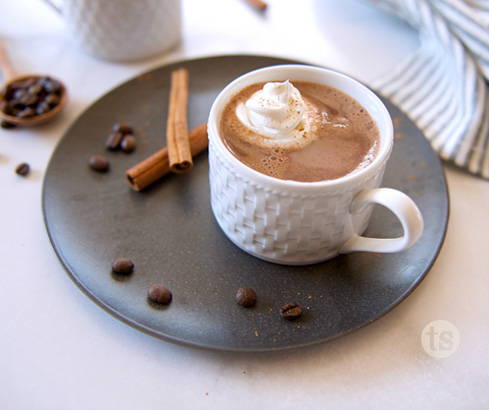 Curl up and enjoy, or garnish with whipped cream, a dash of Cinnamon Spice Seasoning and/or cinnamon sticks for a festive finishing touch.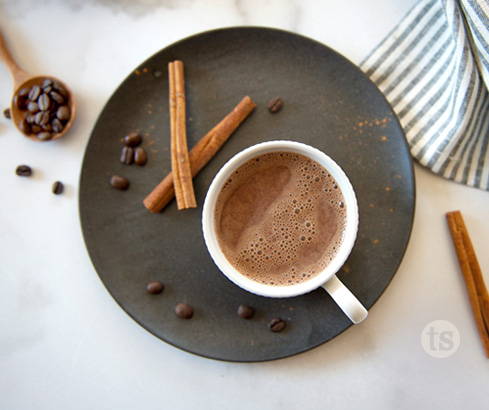 Your turn! Have you tried this NEW mocha drink mix yet? What's your favorite way to mix it up? Hot or cold? Cocktail or mocktail? Tell us how you "brew" it!
– Jen