For more than a quarter century, Tastefully Simple has been making people's lives less stressful and more delicious with high quality, easy-to-prepare products and meal kits.
While proud to provide wholesome, family-friendly foods to thousands of clients across the country, Tastefully Simple recognizes that there are so many millions around the world – especially children – who do not have access to nutritious food.
With a core value to "nurture the community in which we live" – in this case, the global community – Tastefully Simple has recently partnered with Feed My Starving Children, a non-profit organization based in Minnesota, to fund healthy, nutrient-rich meals for hungry people around the world.
Founded in 1987, Feed My Starving Children worked with food scientists to develop a vitamin- and mineral-fortified rice meal now called MannaPackTM Rice. Each year, thousands of volunteers help pack the meals for shipment around the world. Through 2017, more than 1.2 million volunteers have packed more than 333 million meals.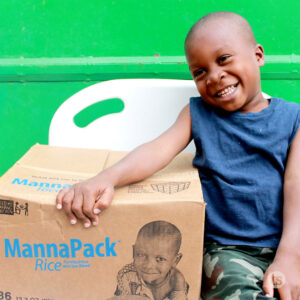 How is Tastefully Simple supporting this critical work? Beginning with the new Fall-Winter 2021 selling season, a percentage of the sales of seasonal 10-Meal Kits will be donated to Feed My Starving Children. With each 10-Meal Kit sale funding 29 meals, the company has set a goal to support Feed My Starving Children with 100,000 meals by February 2022.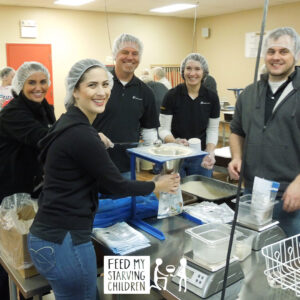 Tastefully Simple Founder & CEO Jill Blashack Strahan said, "I'm passionate about our new partnership with Feed My Starving Children. We are so blessed to have food on the table. Let's work together to pay it forward and help all children have the same."
Tastefully Simple currently offers three qualifying 10-Meal Kits: the Multi-Cooker 10-Meal Kit, Comfort Food 10-Meal Kit and Cutting Carbs 10-Meal Kit. Each kit includes products, recipes, grocery lists and make-ahead-and-freeze instructions for 10 easy-to-prepare, delicious meals.
To learn more about this partnership, visit tastefullysimple.com/givingback. To learn more about Feed My Starving Children's mission to end hunger, visit www.fmsc.org.