Love to spice things up? Or have someone in your family who likes foods with a little bit of heat?
Even if you're not a fan of super-spicy foods, there are plenty of simple and delicious ways to add a little zest and zing to your weeknight dinners – without getting burned. From Southwestern-style chowder to sizzling stuffed peppers, here are a few of our favorite ways to kick back and kick it up!
6 Tastes of Tex-Mex
1. Mexican Chorizo Chowder. Creamy. Cozy. Spicy. Simmering with crumbled chorizo, white beans and savory spices, this rich chowder makes a delicious one-pot dinner. Perfect for chilly fall and winter evenings!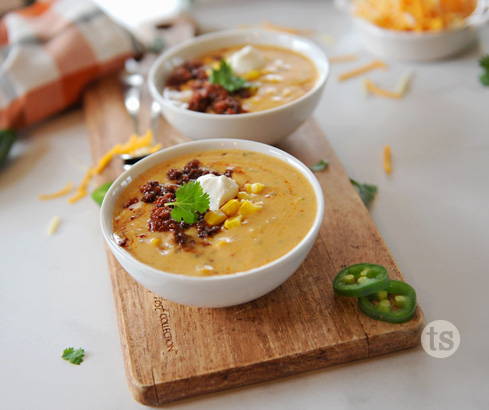 Can't stand the heat? Add a dollop of sour cream to make it a little mellower. You can garnish it with Cheddar cheese and fresh cilantro, too (or even sliced jalapenos for you spice lovers out there!). You'll find the full recipe at the bottom of this post.
2. Corn, Black Bean Stuffed Peppers. Loaded with ground beef, rice and chunky salsa, these stuffed bell peppers are such a colorful, delicious way to eat your veggies. Add a little hot sauce to the filling if you want to make 'em spicy!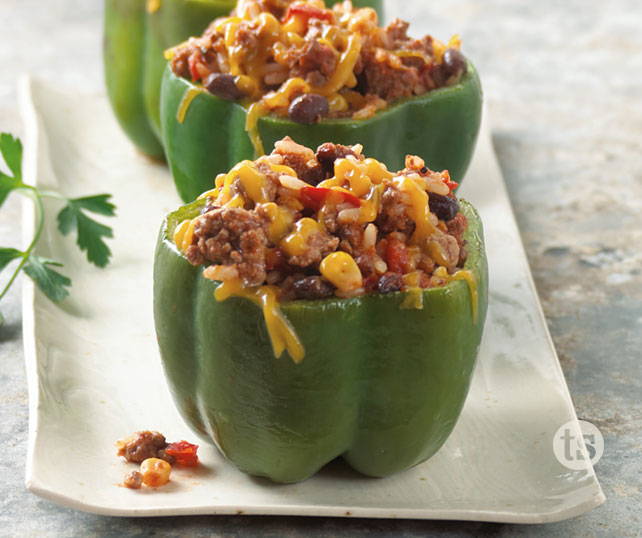 3. Slow-Cooked Salsa Chicken Wraps. Let your slow cooker do all the work with these easy wraps, featuring tender chicken slow-simmered with garden-fresh salsa. (To take them from mild to wild, simply add 1-2 tablespoons of chipotles in adobo sauce to your chicken while it's slow cooking.)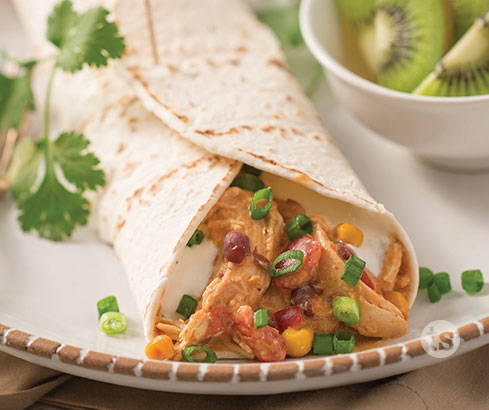 Serve with fresh fruit and rice for a delicious Tex-Mex dinner.
4. Chicken Tortilla Soup. So hearty and savory, this slow-cooked soup brings together all the flavors of your favorite enchiladas – complete with chopped corn tortillas.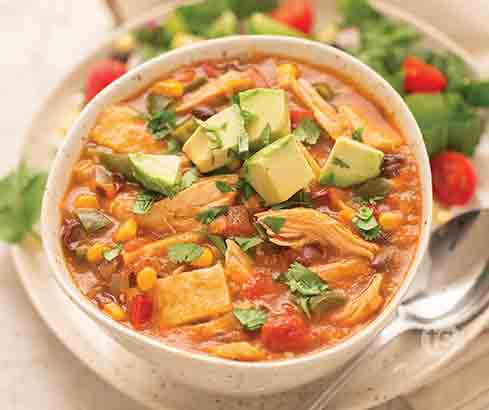 Chase the chill away with steaming bowls this fall, topped with chopped avocado, sour cream, shredded cheese and fresh cilantro.
5. Wahoo Breakfast Enchiladas. Filled with Cheddar cheese, scrambled eggs, and chili-seasoned refried beans, these tasty breakfast enchiladas are drizzled with oh-so-creamy queso.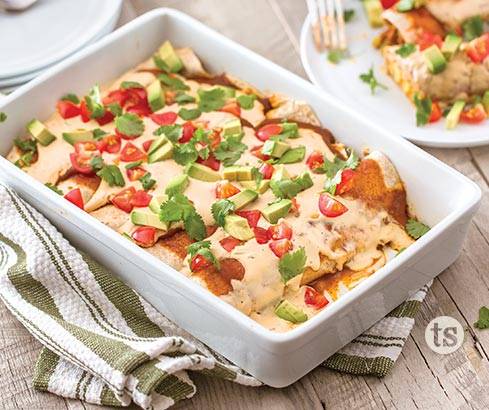 Great for a weekend breakfast or brunch!
6. Cheesy Tex-Mex Chicken. More sassy than spicy, this easy one-dish dinner is bubbling with juicy chicken breasts and black beans – all smothered with melty cheese and a robust blend of tomatoes, peppers and tomatillos.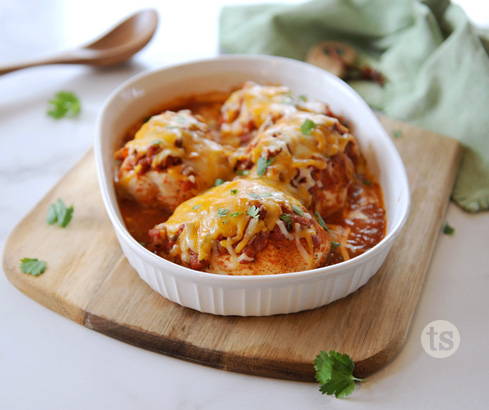 You'll find the quick recipe below.
From Slow Cooker Chicken Verde to Tex-Mex Beef & Rice Skillet, you'll find all kinds of additional Tex-Mex recipes on Tastefully Simple's website, too.
So even if you can't travel much right now, remember – you can still take your tastebuds on a little trip south of the border. And these simple recipes are just the ticket!
Enjoy!
– Jen