Do you like to play with your food? Now, I'm not talking about stabbing meatballs with forks to imitate a pair of legs dancing the Can-Can. I'm talking about adding fun little touches to food to make it extra festive.
Halloween is coming and it's a great opportunity to get a little playful at meal time.
Try carving an orange bell pepper to look like a jack-o-lantern face. You can fill the holes with slices of black olives, but the pepper is just as cute leaving the holes empty. (Tip: If you lay the pepper on its side before carving, you can use the stem as a nose!) Fill the pepper with your favorite dip (or the Happy Halloween Dip pictured here)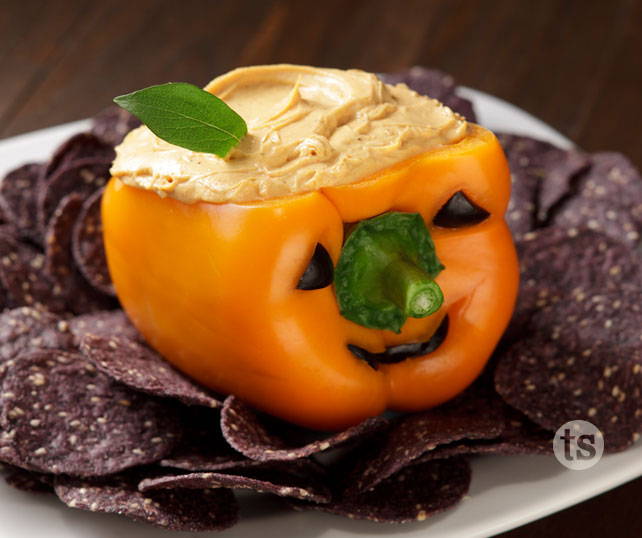 and serve with chips or veggies for a fun snack.
Doesn't that dip look delicious? Click here for a FREE recipe sheet that includes the Happy Halloween Dip recipe and three additional bonus recipes.
And here are three more playful ideas:
• Use toothpicks and stuffed green olives to add monster eyes to the top of a sandwich or burger.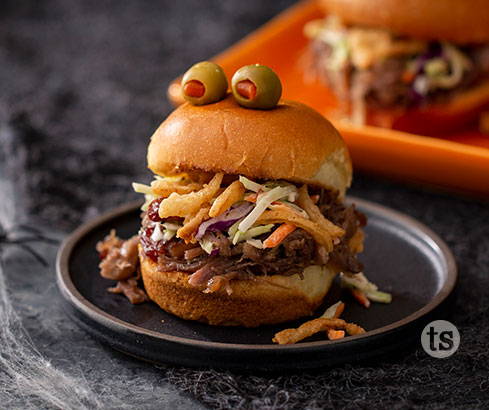 • Use a jumbo black olive and chow mein noodles to create an edible spider garnish for pasta or salads.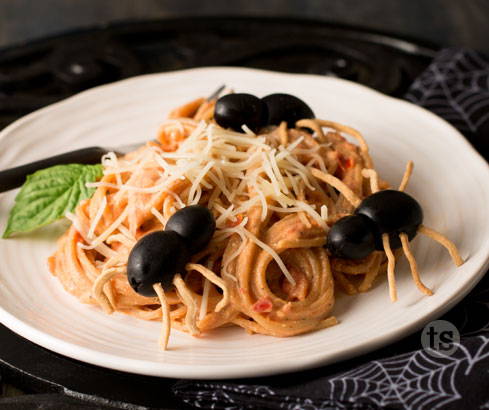 • Hollow out a small pumpkin to serve soup or salsa.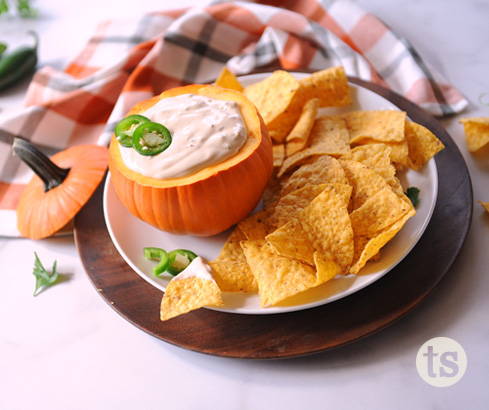 Give one of these ideas a try. They will be a hit this Halloween. Happy playing!
Laura