Whether you have littles at home or just yourself, it's always fun to get creative in the kitchen. My kids especially like when we swap out hotdish or tacos (the classics) for something a little more fun – like Yummy Mummy little pizzas or Jack-O-Lantern Sliders.
To be honest, Yummy Mummies are a hit all year round in my house. These are easy for the kids (or grandkids!) to make themselves with few ingredients. I grew up making these with my grandma and still love to make them. All you need is a batch of Mama Mia Marinara Sauce, English muffins, sliced black olives and string cheese. Let your kids dress their pizza mummies, broil and voilà!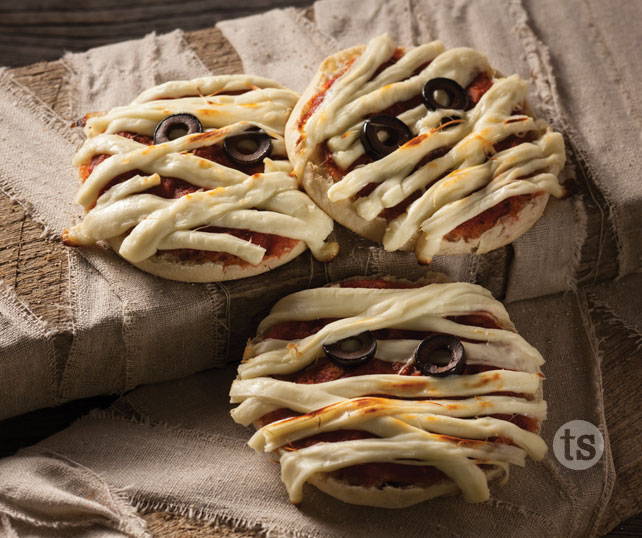 Pizza always needs a dessert to follow. To make these little graveyard treats you'll need Decadent Dark Chocolate Cake Mix, Oreos®, Milanos® cookies and a little black decorator icing. Make the cake according to the package directions, then sprinkle the top with crushed Oreos. Use the black icing to write RIP or draw a ghost face on the Milano cookies and top the cake for a little Halloween tombstone treat!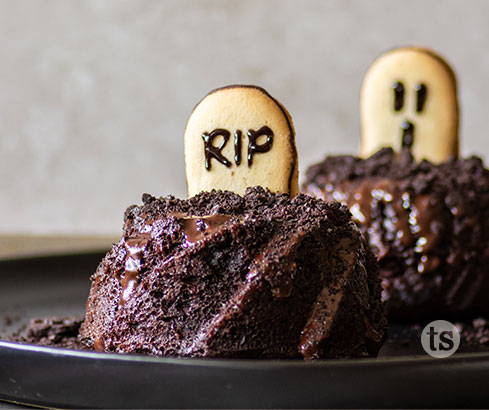 Another fail-proof way to make any food Halloweenish is just to add candy eyes or some olives on toothpicks. Easy-peasy and super adorable. For instance, check out these Apple Berry Pulled Pork Sandwiches. Just make the sammies and top with the eyes! Grab the recipe here >>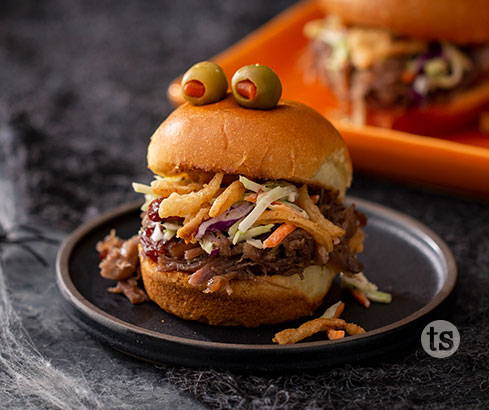 Hey, there, mom (or dad!)! I see you, trying to help your kids have fun in the kitchen, while keeping them from burning themselves or grabbing the super-sharp knife. It can be quite the task. So after you are all done with the Halloween foodie fun, here's a little something just for you to sip on. Spiced Caramel Apple Sangria >>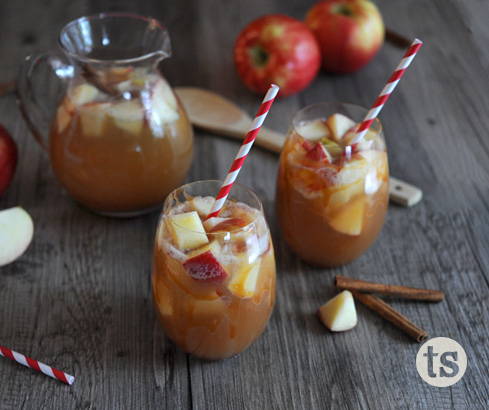 Cheers, and Happy Halloween!
Rebecca