Love it? Hate it? Honestly, holiday stuffing can be a bit polarizing.
Some people love the crunchy bits. Some prefer a softer, creamier texture baked with plenty of chicken broth. Not to mention, there are all kinds of different bread choices. Sourdough. Cornbread. Store-bought croutons. You name it. From savory to sweet to spicy, there are all kinds of ways to mix it up, and every family seems to have its own time-honored traditions.
Not quite sure what to do for your holiday dinners this year? Or want to try something new for Thanksgiving since you'll be having a much smaller gathering than usual? Here are six of our favorite ways to make stuffing that's simple and special:
6 Reasons to Get Stuffed
1. Creamy Wild Rice Stuffing. Nutty wild rice. Smoky bits of bacon. Sweet-tart cranberries. So rich and moist, this hearty stuffing is a seriously delicious showstopper – and it's SO easy to make.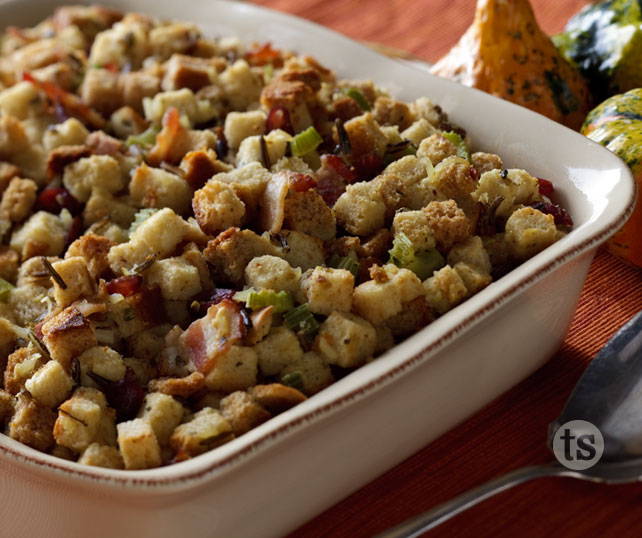 Check out the quick how-to video, not to mention the five-star reviews for extra tips and takeaways.
2. Stuffed Turkey Medallions. Want an all-in-one dinner? Rather than baking that Creamy Wild Rice Stuffing in a traditional casserole dish, use it to stuff individual turkey breast tenderloins. Wrap 'em with kitchen twine, bake 17-20 minutes at 400°F, and voila!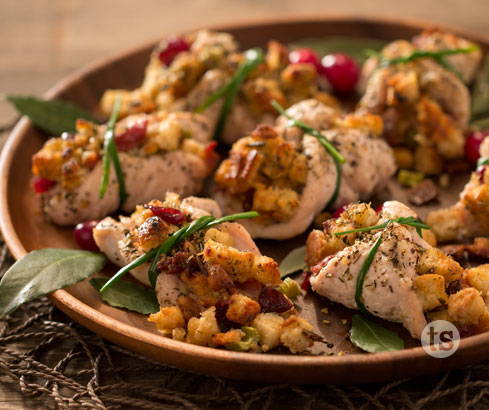 You've got an easy and elegant dinner that looks fancy – without a lot of fuss. Adding a few fresh cranberries and herbs to your platter is such a gorgeous touch for entertaining, too.
3. Beer Bread Stuffing. Not a fan of traditional dressing with sage and rosemary? Or have kids who don't typically care for it? Try this buttery family-friendly stuffing, loaded with cubes of crispy-crunchy beer bread and subtle seasonings. It's perfect for picky kiddos!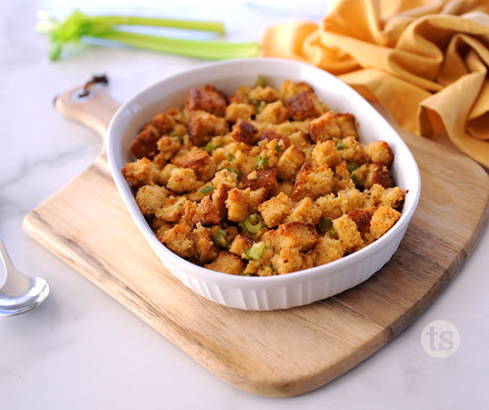 Psst: as a general rule, my husband isn't a stuffing fan, but he gave this one a big thumbs-up this weekend.
4. Rustic Herb Stuffing Cups. If you and your family prefer a crunchy texture, you'll love these mini stuffing cups filled with savory herbs, mushrooms, and buttery beer bread. (It's like everyone gets the corner edges!) While you can serve these with a traditional roasted turkey, they also pair beautifully with thick-cut baked pork chops.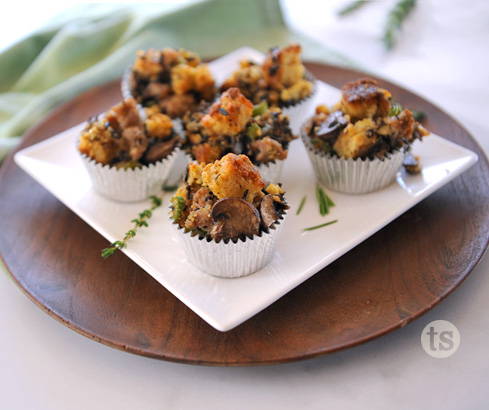 Note: this is a generous recipe. Even though it notes 18-20 stuffing cups, I actually had 24 overflowing cups, so I tossed a bunch into the freezer to reheat later. (Yay for bonus weeknight sides!) You can halve the recipe for a smaller group, too.
5. Spiced Sausage Stuffing Bites. Looking for a new twist on stuffing? Or not sure what to do with your leftover stuffing on Black Friday?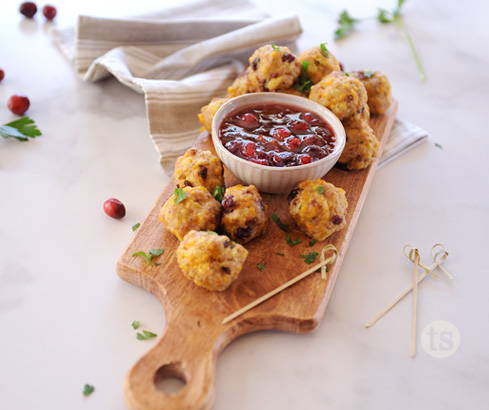 Made with savory Italian sausage, stuffing, and dried cranberries, these delicious meatballs combine all of your favorite holiday flavors in a single bite – complete with a spiced cranberry dipping sauce.
6. Apple Berry Stuffed Chicken. And last but not least, if you're not really a "homemade-stuffing-kind-of-guy or gal," stir up this easy shortcut instead. Dress up store-bought stuffing mix with juicy chicken breasts, wrapped in crispy bacon and drizzled with a cinnamon-spiced berry sauce.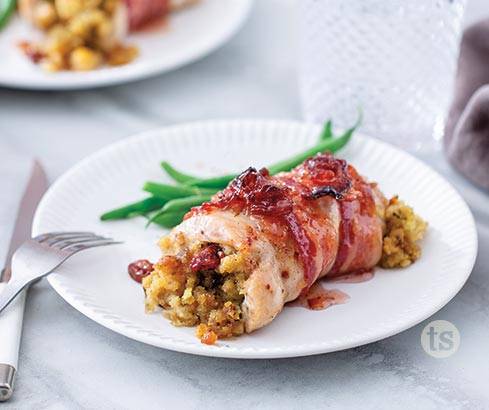 Have your own stuffing tips and tricks? Share your Thanksgiving ideas and recipes with us on Facebook. We'd love to hear from you!
Let's talk turkey (and stuffing), friends!
– Jen