Being single, Valentine's Day has never been my favorite holiday. However, I do love cake. And since it's just going to be me and the cats this Valentine's Day, I decided to make it a special occasion for one.
Tastefully Simple's pound cake mixes are my very favorite of their products. They are so moist, luscious and lend themselves well to experimentation if you feel like changing them up a little. I chose Sunny Lemon Pound Cake & Icing Mix because its fresh, citrus taste makes me think of spring. With several boxes on hand, I whipped up two variations on the basic mix.
Sweetheart Lemon Pound Cake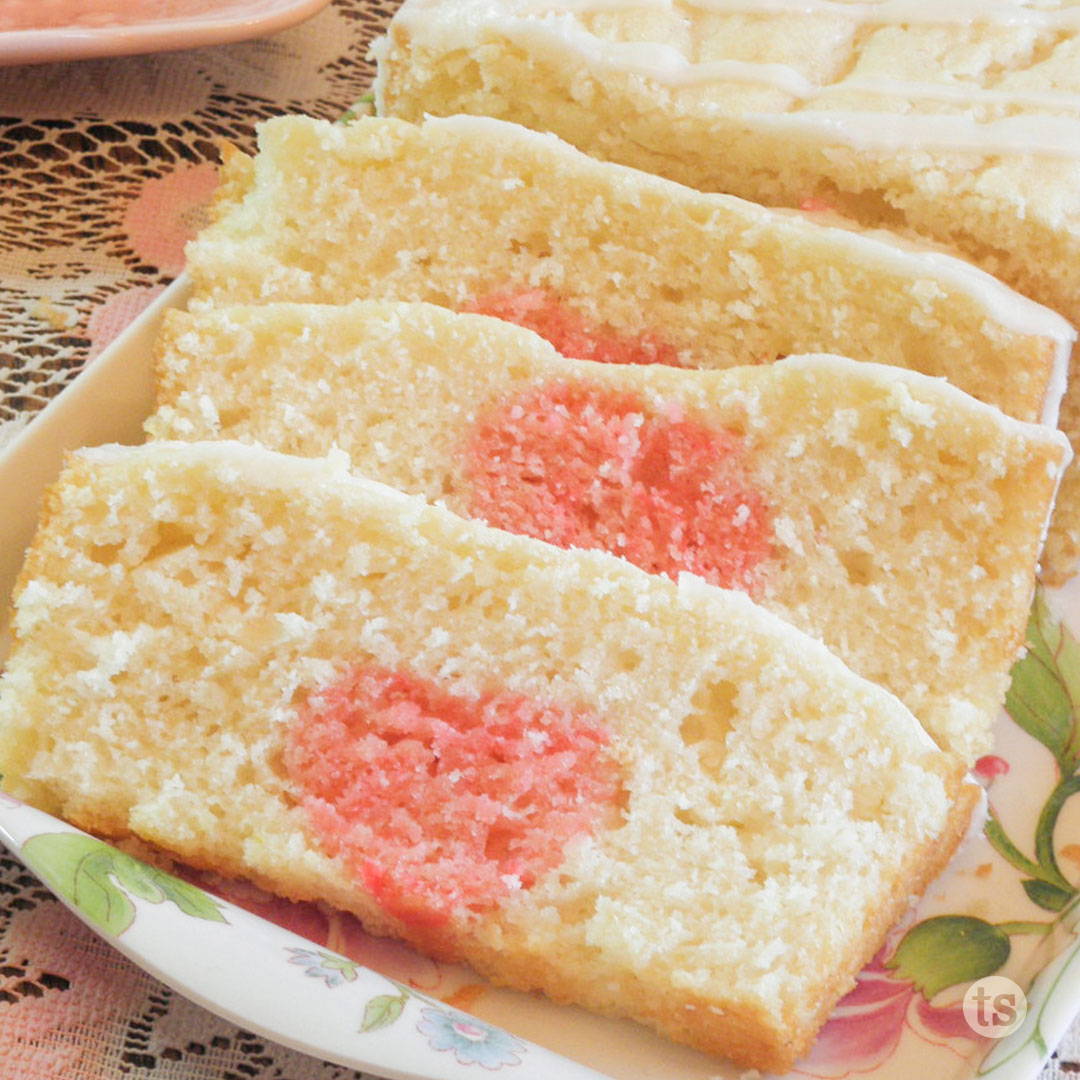 I had seen those "shape within a cake" projects on Pinterest for a few years, but never tried one – I decided to remedy that! It was surprisingly simple, albeit a little time-consuming, in that you have to make one cake, let it cool, then make the other cake.
It's worth a bit of fuss, though, because it turns out to be adorable as well as delicious. I love that you don't know there's a heart inside until you cut the cake. Who doesn't love a sweet, little surprise?
Lemon Raspberry Swirl Pound Cake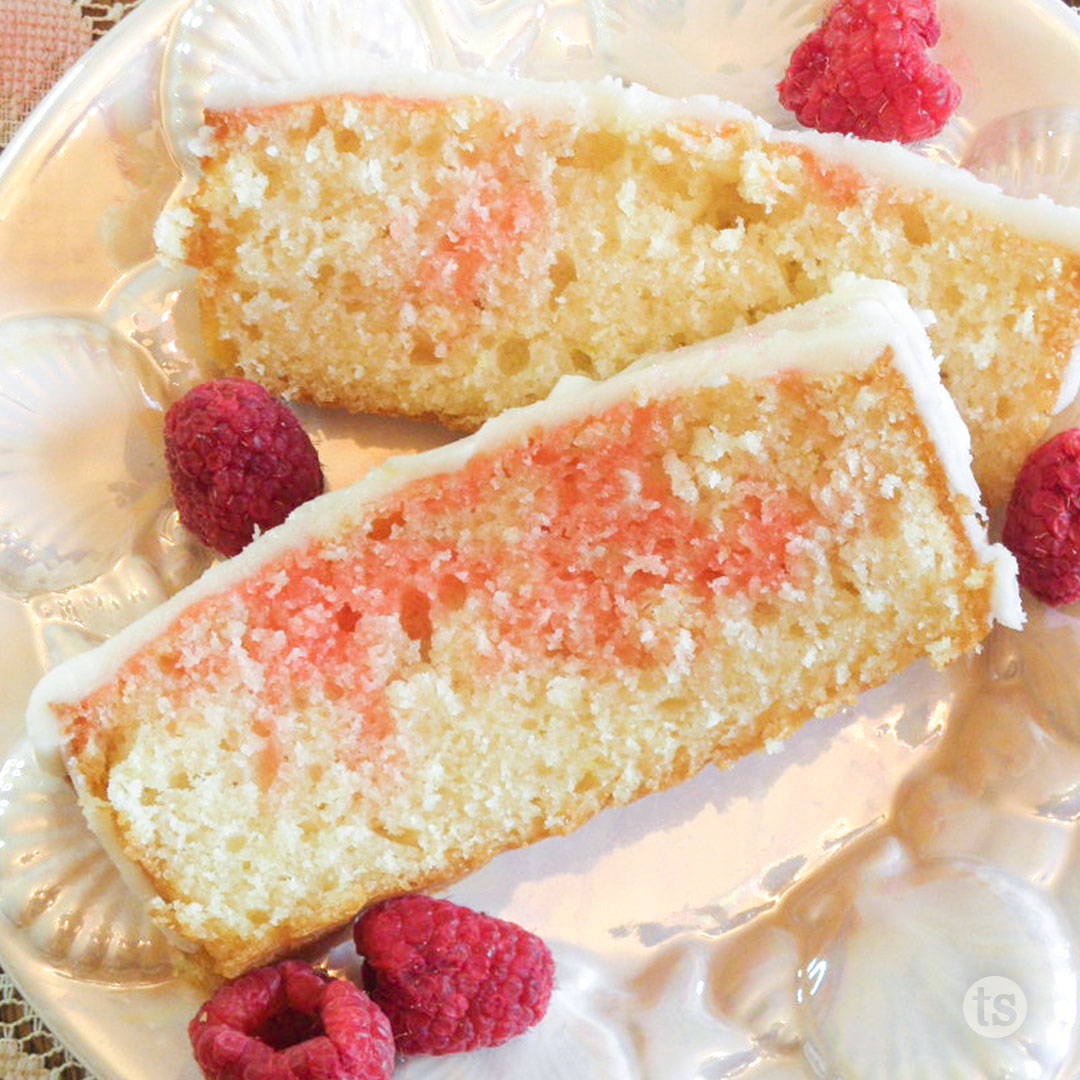 If you're in a hurry, but still want a dessert with a surprise inside, this version is super-easy and comes with the bonus of a pop of raspberry flavor. It's pretty, too! I used raspberry flavoring syrup, but you can also use seedless raspberry jelly as a flavoring agent.
One advantage of being alone on Valentine's Day is that I don't have to share dessert (cats don't eat cake). I'll be celebrating my singlehood in sweet style this February 14. How will you mark the occasion?