Love is in the air!
Oh, wait … actually, that's the heavenly aroma of warm, fudgy brownies baking in the oven. But it's basically the same thing, right?
With Valentine's Day right around the corner, I'm so excited that NEW Butterscotch Brownie Mix is officially here. These fudgy, chewy brownies are dotted with sweet bits of butterscotch. Best of all, you just add butter and eggs. BOOM. In 30 minutes, you'll have warm home-baked brownies on your kitchen table, perfect with an ice-cold glass of milk or a hot latte.
But what if you want to do something a little extra special for the sweethearts in your life? From date night to Valentine's Day, here are more sweet ways to mix it up!
6 Sweet Ideas for Your Valentines
1. Molten Brownie Lava Cakes. Missing those nights out at fancy restaurants? You can still make your own deliciously decadent lava cakes at home, filled with molten fudge.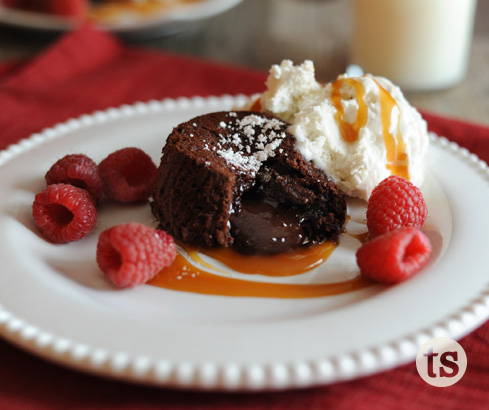 So gloriously rich and gooey, these dreamy little desserts are a match made in heaven with vanilla ice cream.
2. Butterscotch Brownie Trifles. Fresh raspberries. Pillowy butterscotch mousse. Chunks of decadent brownies.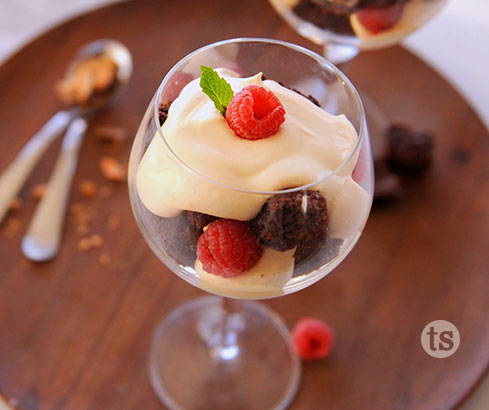 Serve these pretty parfaits in wine glasses, perfect for Valentine's Day. By the way, you can also swap out the raspberries for sliced bananas – it's my personal favorite.
3. Butterscotch Macaroon Brownies. All the nutty goodness of an Almond Joy – in a brownie! So creamy and coconutty, these candy bar-inspired brownies are drizzled with butterscotch and sprinkled with sliced almonds.
Tip: Don't have a Silicone Bar Pan? You can simply bake these in an 8×8 pan and slice 'em into squares.
4. Berry Brownie Torte. Talk about love at first sight, right?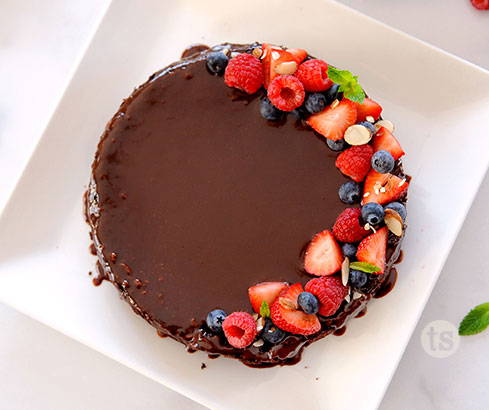 Drenched with velvety chocolate ganache, this gorgeous brownie dessert is topped with fresh summer berries. For Valentine's Day, you can keep it simple by using all strawberries, too!
5. Peanut Butter Cup Brownies. Dark and decadent, these kid-approved brownies are swirled with peanut butter and chopped peanut butter cups. (My boys devoured two 8×8 pans of these in the name of "recipe testing" last week.)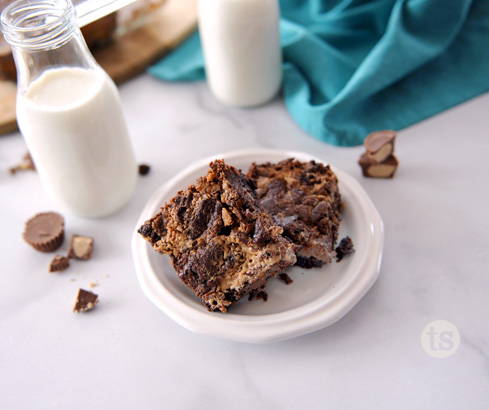 6. Hot Fudge Brownies. Don't like a lot of fuss? Make the ultimate melt-in-your-mouth brownies by tossing a few ingredients in your slow cooker. Perfect for chocolate lovers! (And bonus: it doesn't have to look perfect – the more fudge, the better!)


Happy Valentine's Day, friends. Here's to earning a few "brownie points" with your sweethearts!
– Jen