The arrival of COVID-19 in early 2020 created profound changes in how we live and work. As Americans found themselves home more, for work and leisure, companies adopted new ways of doing business. Tastefully Simple, founded more than 25 years ago as a home party company, faced the challenge of how to do "parties" in a time of social distancing.
Turning to technology, Tastefully Simple consultants have found innovative ways to create the company's signature party experience focused on food and fun. The transition presented a learning curve for some, but many consultants are finding that online parties in a variety of styles have breathed fresh life into their businesses. The result: higher sales, more parties and growing teams.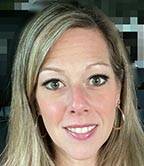 Angie Zawistowski (VA), who leads a Silver-level team, has found that transitioning to online parties has increased efficiency – for her and her clients. "My Facebook parties are short, sweet and to the point," she explained. "My hosts find it easy to invite friends to a live presentation of about 20 minutes. It's fast and full of information!"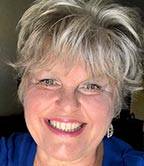 Diamond-level leader Debbie Kimble (PA) has found that offering party options allows her to create an experience tailored to her hosts and guests. "I work with my host to determine which style works best: a 30-minute Facebook party, 20-minute Zoom party, texting party or five-day Facebook group party." Once the format is decided, Kimble explained, she uses tools provided by the company, like social sharing images, to create interest and engagement in party goers. Kimble is particularly excited about platforms like Zoom that allow for party-like interaction. "I show guests how to prep and plate five different dishes, and everyone virtually drools."
Even consultants who have been partying online for a while are finding new ways to maximize their productivity and enhance the experience for their clients.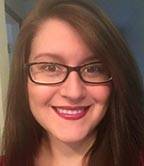 Holly Fraser, a Gold leader from New York, has always worked her business primarily online. She has fine-tuned her technique, pre-scheduling posts for Facebook parties, using Zoom to share her screen for cooking demos and referring guests to the extensive recipe collection on tastefullysimple.com.
"I love that I can make my business work with my schedule. My parties are 100% my personality, and my hosts and clients appreciate that," she said.
All three consultants agree that, perhaps surprisingly, this is the best time to start a Tastefully Simple business. Doing business online has increased their efficiency and productivity while offering clients a safe and fun way to discover how Tastefully Simple's tasty, easy-to-prepare foods and meal kits can make their lives less stressful and more delicious.
"My sales are way up!" Kimble said. "I continue to offer a variety of options to reach people where they are at, whether that's an 'old school' catalog party, fundraiser, online meal prep classes or sending out e-recipe cards."
Zawistowski agrees that the brave new online world of direct sales makes a good thing even better. "I can work smarter, not harder," she explained. "I was worried when COVID first started, but my business has allowed me to meet more people and gain more clients. By connecting virtually, location doesn't matter … no one feels left out, because it doesn't matter if they are 10 miles or 10 hours away."
Learn more about how you can start your own Tastefully Simple independent business »