There are certain animals, such as cats, that are known as obligate carnivores, meaning, they need meat to live. I classify myself an obligate carbovore: dependent on carbs. Okay, I might not actually DIE without breads and pasta, but life would sure be less delicious.

I'm trying to eat more healthily in 2021, but on occasion a girl needs a little comfort food. When that happens, I go Italian! Here's five recipes I love:

1. Rustic Herb Focaccia. Rustic Herb Seasoning gives this bread, baked up simple with Bountiful Beer Bread Mix®, a kind of hearty Tuscan vibe. I dip it in Balsamic & Basil Dipping Oil or, for a little extra gusto, Razzy Red Pepper Oil.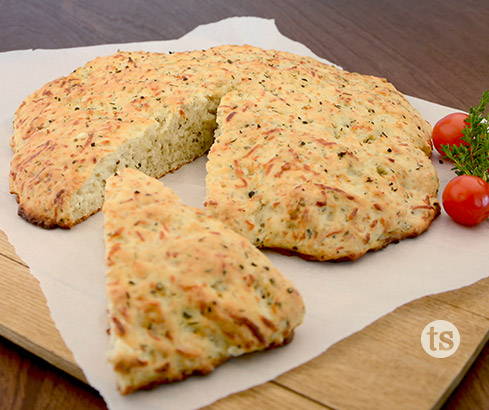 2. Impressive Italian Pork. I've been dipping my toe into the meal prepping trend lately. I use my electric pressure cooker to make up a batch of this shredded pork roast, flavored with Dried Tomato & Garlic Pesto Mix. It makes enough for a week of sandwiches, quesadillas and even salad. My fave way to enjoy: on an open-faced bun, topped with Provolone cheese and toasted under the broiler.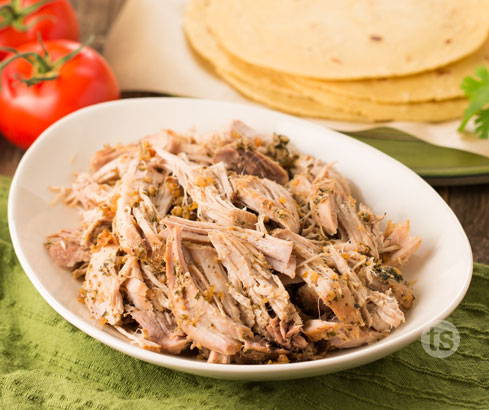 3. Italian Burgers. I love burgers. I love pizza. This recipe is the best of both worlds, and Mama Mia™ Marinara Sauce Mix makes the magic happen.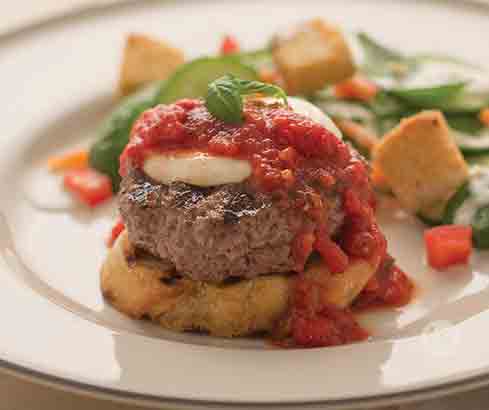 4. Italian Pasta Salad. This is my go-to for any summer potluck. I substitute pepperoni for the sausage and mozzarella pearls for the marble jack cheese. Italian Garlic Seasoning makes it special.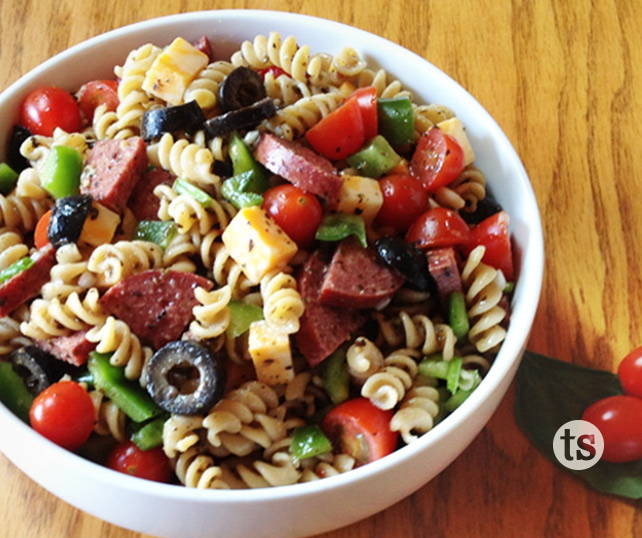 5. Creamy Bacon Tortellini Skillet. Can a pasta dish be too cheesy? Not in my book. I concocted this rich, creamy pasta dish for times when I'm feeling a bit self-indulgent. Cheese-stuffed tortellini in a garlicky three-cheese Alfredo sauce, delicately flavored with Sí Sí Cilantro™, Garlic Garlic™ and Spinach & Herb Seasonings and topped with crispy crumbled bacon. Fantastico!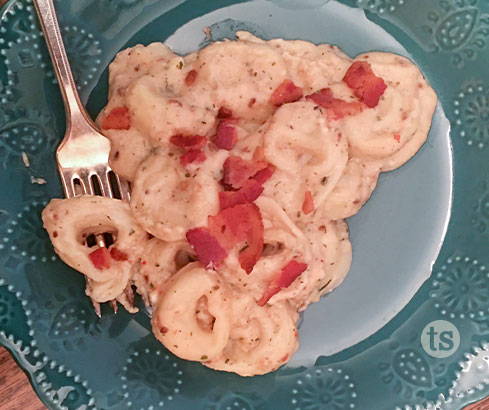 When you're in a Mediterranean mood, try cooking with any of Tastefully Simple's Italian-inspired seasonings and oils. You'll feel like you're in a Roman ristorante – right at your own table.