Celebrating St. Patrick's Day at home this year? Or want to have a wee bit o' fun with your favorite lads and lasses?

Good news, mate! You can still make your local pub favorites right in your own kitchen. In fact, here are 11 delicious dinners and desserts perfect for St. Paddy's Day.
11 Delicious Dishes for St. Paddy's Day

1. Flaky Reuben Rolls. Melty Swiss. Salty corned beef. Crunchy-tangy kraut.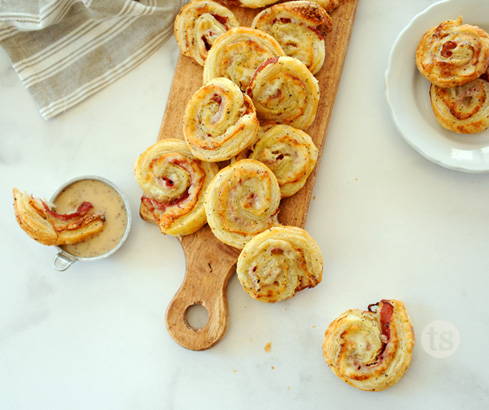 Perfect for Reuben lovers, these buttery and flaky pastry spirals are positively addictive appetizers for St. Patrick's Day or game night. (Seriously, I made them this weekend and my husband had eaten four before I knew what was happening.) Serve 'em with extra Vidalia Onion Dressing or Thousand Island on the side for dipping.

2. Cauliflower Shepherd's Pie. Looking for a lighter twist on traditional pub fare? Try this low-carb version of shepherd's pie, topped with creamy mashed cauliflower in place of potatoes. So delicious, you won't even miss the extra carbs and calories!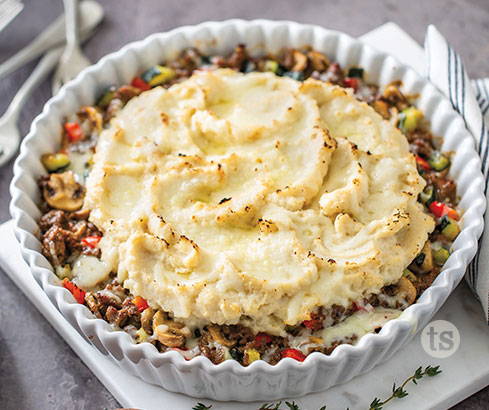 3. Simply Chicken Pot Pie. Perfect on a chilly day, fresh-baked pot pies are the ultimate comfort food. This easy version is bubbling with chopped chicken, tender veggies and creamy broth.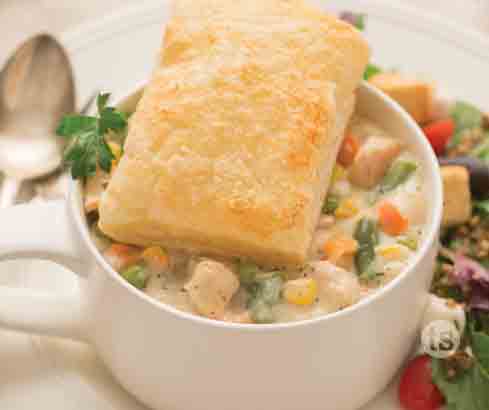 For a fun touch for St. Paddy's Day, cut shamrock shapes out of your puff pastry sheets before baking, and sprinkle 'em with a little Irish cheddar!

4. Beer Batter for Fish. Did you know that 1 cup Bountiful Beer Bread Mix + 1 cup beer = the best beer batter ever? Try it with haddock or cod fillets to make your own fresh "fish and chips" at home.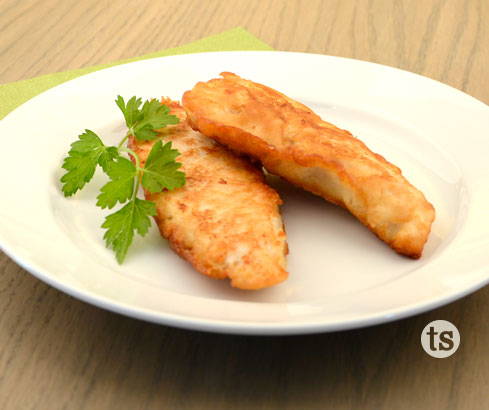 5. Corned Beef & Potato Soup. Creamy and cozy, this comforting soup is bubbling with tender potatoes, corned beef and Swiss cheese. Plus, it's simmered for only 30 minutes on your stovetop – making it great for weeknights!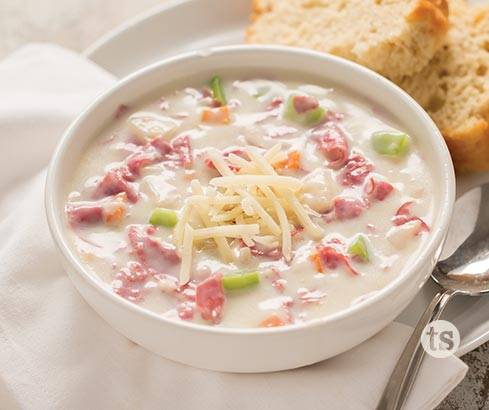 6. Vidalia Stout Pot Roast. For a classic dinner, try this meltingly tender pot roast and harvest veggies, slow simmered with dark Irish stout and a hint of sweetness. Best of all, your slow cooker will do all the work.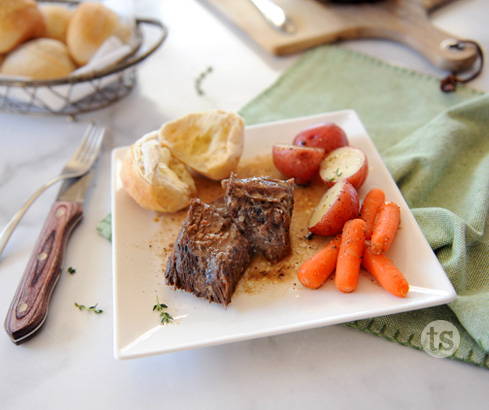 7. Rachel Sandwich with Spiced Apple. Want a quick and easy lunch? Make these simple rye sandwiches, layered with crunchy slaw, deli turkey and Swiss cheese.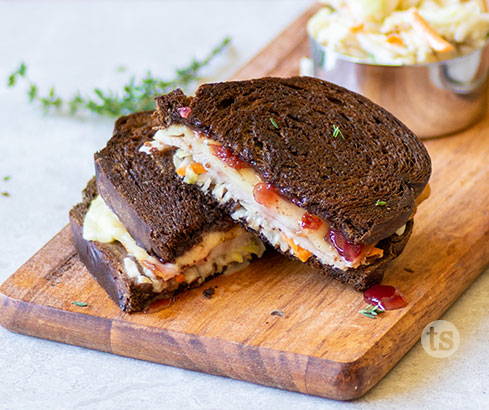 You can pair these sandwiches with bowls of Baby Red Potato Soup for a delicious dinner, too!

8. Better Than Grandma's Irish Bread. Fun fact: Irish soda bread actually dates back to the early 1800s. But you only need four ingredients for this modern-day twist on this traditional favorite.




I love to stir up this bread with buttermilk and dried cranberries, along with a little orange zest. Serve warm fresh-baked slices, topped with sweet cream butter.
9. Perfectly Potato Cheddar Beer Sausage Soup. With thick cuts of sausage and potatoes, this rich and hearty soup will warm you all the way down to your toes.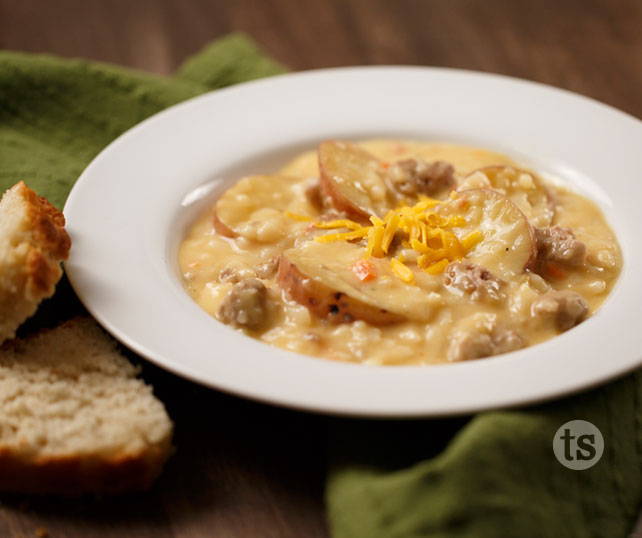 Oh, and if you prefer a more subtle beer flavor, substitute half of the beer with water.

10. Irish Cream Chocolate Poke Cake. Luscious rich cake. Creamy chocolate pudding and whipped cream. Chopped Andes mints.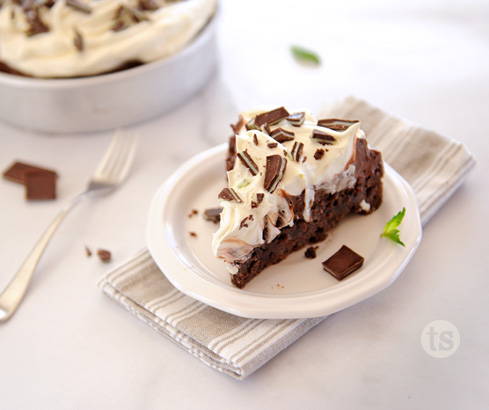 This "better than anything" cake is made with Irish cream-infused coffee creamer instead of liqueur, so even your littlest leprechauns can enjoy it, too.

11. Pot o' Gold Cupcakes. Looking for something else sweet for your lads and lasses? Try these almond cupcakes, topped with swirls of cream cheese frosting, green sprinkles and chocolate gold coins. (FYI, you can typically find chocolate coins at your local party store, candy shop or online.)



There you have it! All of the deliciousness. None of the blarney.

Happy St. Paddy's Day, mates!

– Jen