Ready for a little taste of the tropics? We are, too!
This week in Minnesota, the forecast is clear, sunny, and expected to reach 50 balmy degrees. I think that I can safely speak for the entire state when I say that we can hardly wait. (At 40 degrees, we no longer wear coats. But at 50? Oh, boy. I guarantee you'll see shorts and sandals around here.)
Summertime is right around the corner, complete with tropical tastes and treats like … (drum roll, please) … Key Lime Cheese Ball Mix!
That's right, folks. Crisp, cool and oh-so-creamy, this dreamy dessert is back by popular demand, only for a limited time. Just add cream cheese, and you'll have a refreshing dessert swirling with tangy-tart sweetness.
Now I've made this mix into tarts, trifles, cheesecakes, and mini desserts over the years. But this weekend, I realized that I've never actually made it into key lime pie – and that, of course, needed to change.
Behold: Mile-High Key Lime Pie! Perfect for spring and summer, this billowy beauty is topped with toasted coconut and macadamia nuts. Best of all, you don't even need to turn on the oven.
1-2-3: Easy as Pie
Here's how to make it tonight, complete with photos. You can also see the full recipe here >
Step 1: Quick Crust
Prepare 1 refrigerated pie crust as directed on the package for a single-crust pie, using a 9-inch pie plate or tart pan. Cool completely.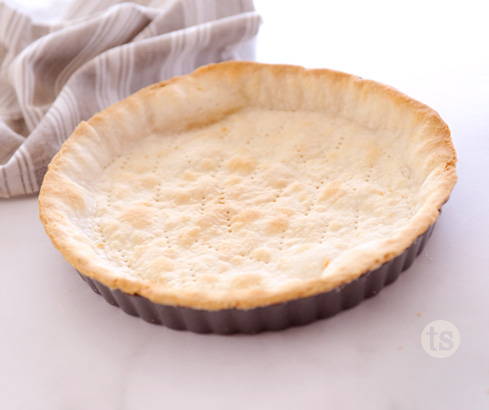 Step 2: Creamy Filling
In a large bowl, combine 1 packet Key Lime Cheese Ball Mix with 2 cups heavy whipping cream. Using an electric mixer, beat on HIGH until stiff peaks form.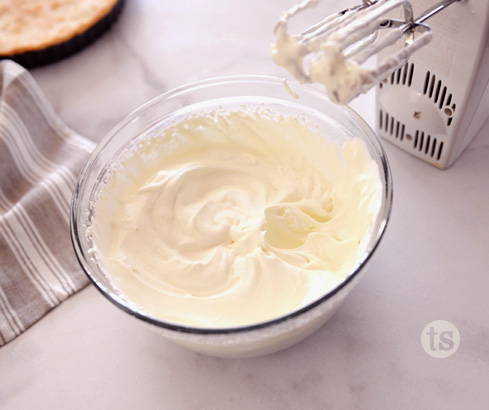 Next, in a separate medium bowl, you'll need 1 (8 ounce) package cream cheese and 1 (14 ounce) can sweetened condensed milk.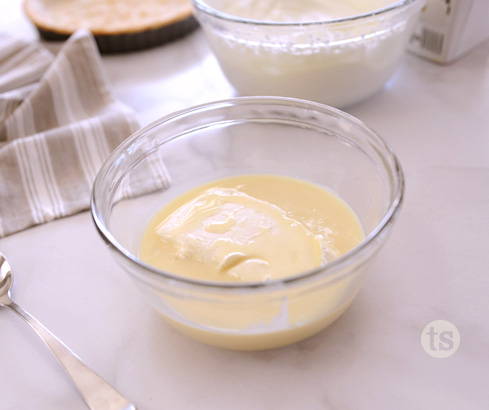 Beat until fluffy. Mix in juice from 2 fresh limes, beating until smooth. Now fold this lime mixture into your big ol' bowl of whipped cream.
Step 3: Chill Out
Spoon all of that fluffy filling into your prepared pie crust. Refrigerate 4 hours or up to overnight.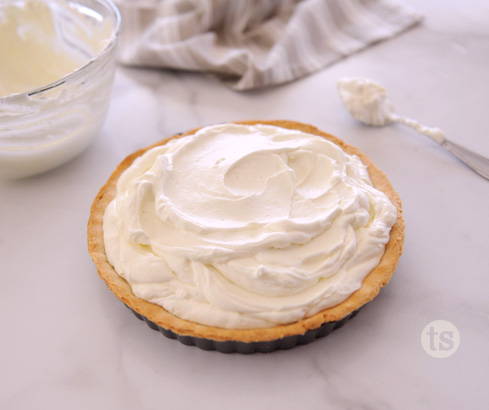 Just before serving, sprinkle with ½ cup toasted coconut and ½ cup toasted macadamia nuts. Garnish with additional lime zest and/or wedges if you're feeling fancy.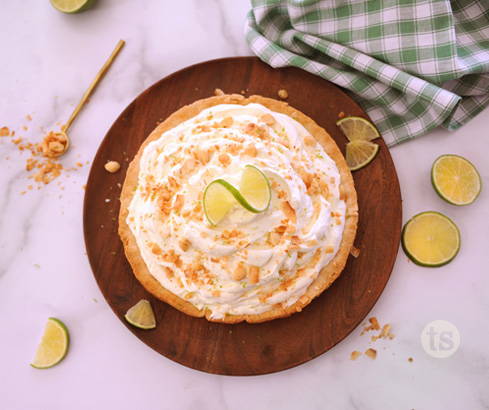 Tip: to toast the nuts and coconut, spread 'em onto a large baking sheet with sides. Bake at 350°F for 5-10 minutes, stirring occasionally, until lightly brown.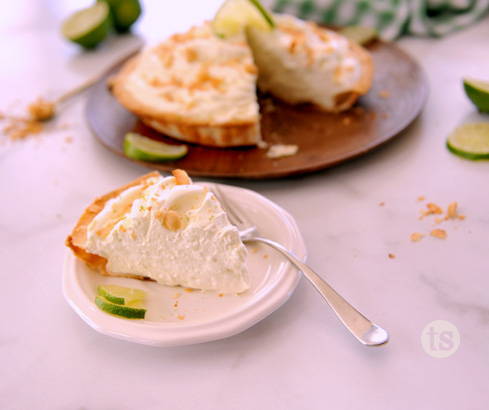 Easy as pie, right? Enjoy!
– Jen
Tips & Hints
• If you have a ready-to-serve graham cracker or shortbread crust in your pantry, that would work great, too!
• For extra coconutty flavor, add ½ teaspoon coconut extract to your pie filling.
• Top each slice with a maraschino cherry or fresh raspberry.