We all know the saying: good things come in small packages.
For some reason, miniature things are almost always adorable, too. (Don't even get me started on the cuteness of puppies, kittens, ponies, or Baby Yoda.)
But does that expression still ring true when it comes to dessert? Absolutely! Sometimes less is more, especially on hot and balmy summer days when we're all in the mood for lighter fare. As a bonus, individual desserts are perfect for portion control, too.
Need a little bit of sweet inspiration? Here are 14 of our best-loved (and bite-sized) desserts for summertime!

14 Delicious Mini Desserts
1. Mai Tai Mini Fruit Pizzas. Keep it sweet and simple with these sugar cookies, topped with sun-kissed tropical fruit and citrusy cream. Perfect on the patio or poolside this summer!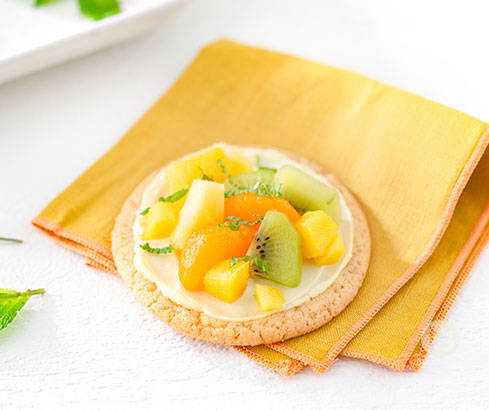 Try them with chopped kiwi, mango, pineapple or mandarin oranges.
2. Sweet Summer Cakes. Fresh raspberries. White chocolate chips. Pillowy whipped cream. Swirled with ribbons of raspberry jam, these luscious little cakes are so delicious – and so easy to make.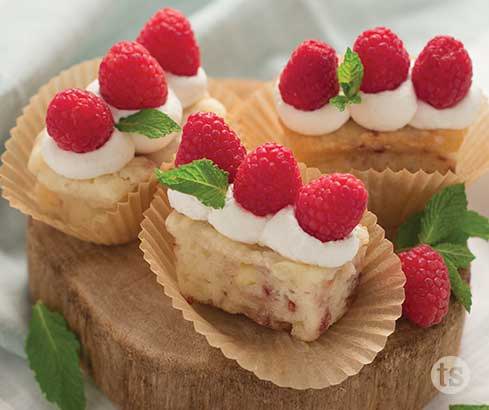 Tip: if you don't have a Silicon Bar Pan, simply use a 12-tin muffin pan instead.
3. Mini Pineapple Upside-Down Cakes. Love pineapple-upside down cake? Try this cute twist on the classic!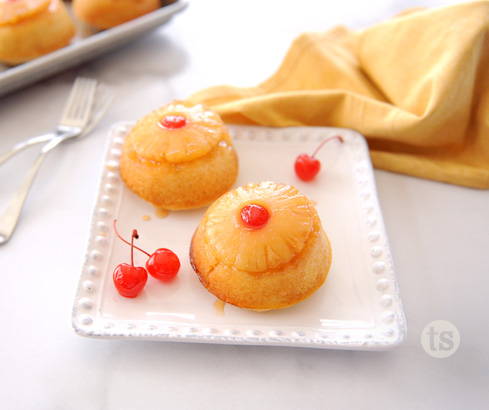 Topped with buttery brown sugar, juicy pineapple and bright maraschino cherries, this recipe makes six mini cakes. Serve with ice cream or whipped cream. (If you're feeling extra decadent, you can add a warm drizzle of Creamy Caramel Sauce, too.)
4. S'more Brownie Bites. Nothing says summertime like s'mores. With honey-kissed grahams, toasted marshmallows and melty chocolate, these kid-friendly brownie bites will be a hit with all ages.
Tip: be sure to use parchment muffin liners, rather than paper ones, to avoid any sticking with those gloriously gooey marshmallows.
5. Mai Tai Mini Cheesecakes. Little but luscious, these tropical cheesecakes are topped with a dollop of whipped cream, lime wedges and fresh berries. Paper umbrellas or chopped pineapple would be great garnishes, too.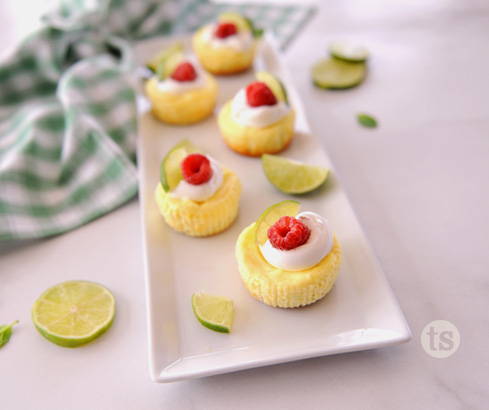 I used Golden Oreos for the "crust" of each mini cheesecake, but shortbread cookies or vanilla wafers would also be delicious.
6. Sunny Lemon Coconut Cupcakes. So light, bright and refreshing! Perfect for summer, these sunny and not-too-sweet coconut cupcakes are frosted with luxuriously lemony whipped cream.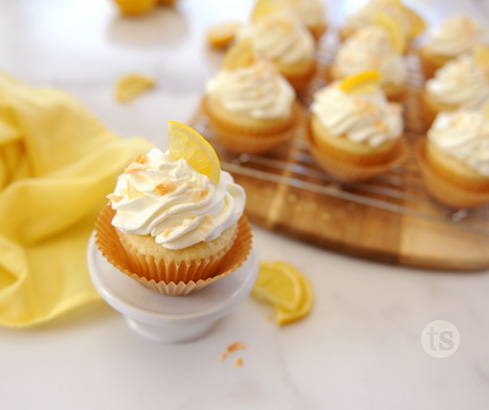 Keep 'em in the refrigerator until you're ready to serve.  
7. Strawberry Lime Mini Trifles. Looking for an easy no-bake dessert?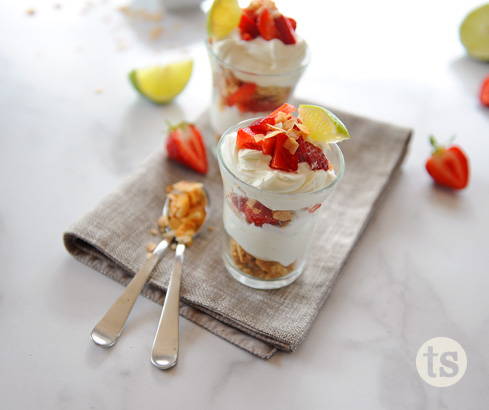 Layered with fresh strawberries, creamy mousse, and crispy grahams, these dreamy trifles don't even require turning on the oven. Serve in mason jars or wine glasses for easy and elegant entertaining.
8. Go Fish Almond Cupcakes. Here, fishy fishy!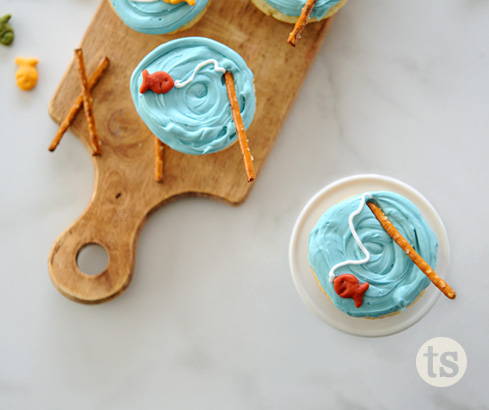 If you're baking with kids this summer or if you have someone in the family who loves to go fishing, these cute and colorful cupcakes will go over swimmingly. (I know, I know. The puns are hard to resist though.)
9. Dreamsicle Cupcakes. Just like your favorite childhood ice cream treat – in a cupcake!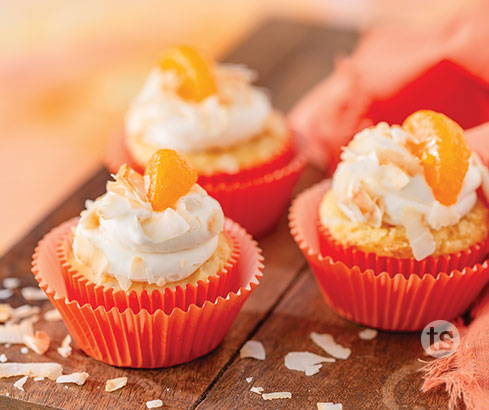 These dreamy cupcakes are filled with the sweetness of juicy orange, creamy vanilla, and fluffy clouds of whipped cream.
10. Tiramisu Tiny Cakes. Cool and creamy, tiramisu is such a light and delicately sweet dessert. And with these tiny cakes, you can enjoy all the traditional flavors of tiramisu this summer – without all the work!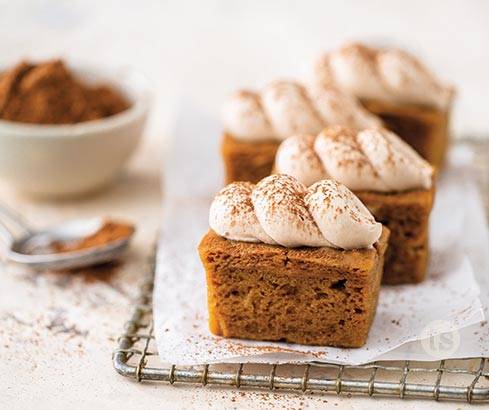 11. Molten Brownie Lava Cakes. Confession: these little lava cakes are my personal favorite. Filled with molten fudge, these dark and decadent mini desserts are truly worthy of any five-star restaurant.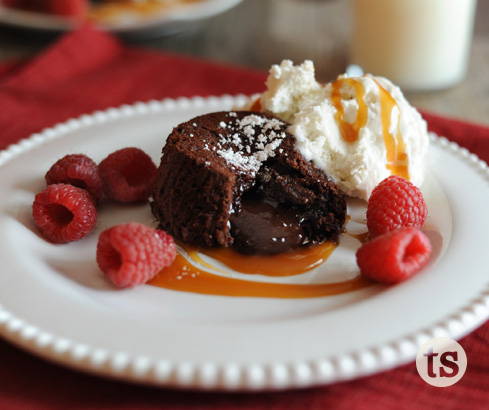 Serve warm with vanilla ice cream and fresh summer berries for date night.
12. Key Lime Pie Bites. Make entertaining a breeze with these no-bake bite-sized beauties, packed with creamy key lime filling in cute little phyllo cups. So petite, pretty and oh-so-perfectly poppable.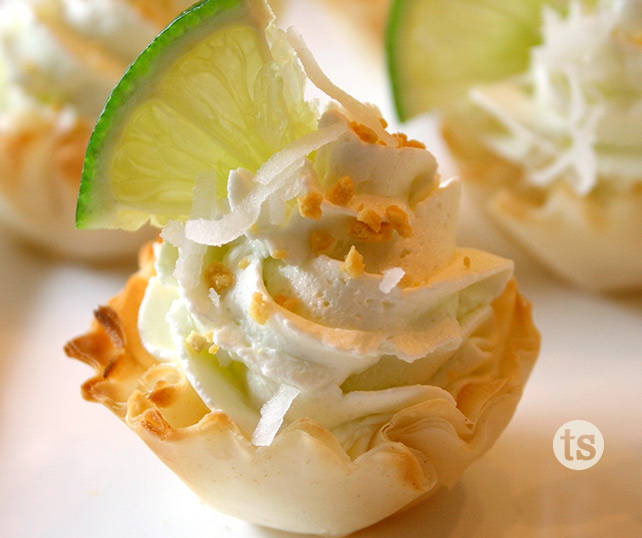 13. Strawberries & Cream Mug Cake. Dessert for one? Make a mug cake in 1 minute!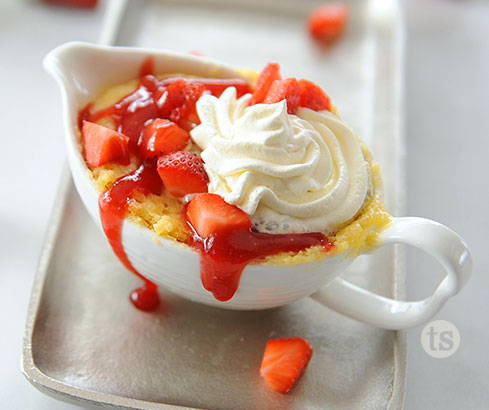 This cake-in-a-cup is like a little taste of summer, complete with garden-fresh strawberries, whipped cream, and a splash of horchata.
14. Tiramisu Mousse Trifles. Filled with rich mascarpone, ladyfingers, and coffee liqueur, these individual trifles are luxuriously creamy and delicious. Plus, you can assemble and pop 'em in the fridge a couple hours ahead of time.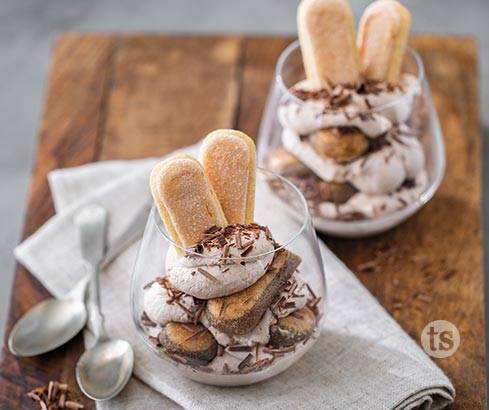 Mini desserts. Big-time flavors. Here's to all of the deliciousness – and a little less guilt!
Happy baking, friends!
 
– Jen