Calling all señors and señoritas!

Planning to celebrate Cinco de Mayo? Maybe you're having a party with a few friends, or maybe you want to make a Mexican-inspired dinner at home for your family with a little extra flair.

Whatever the case may be, here are 10 tips for throwing your own fun fiesta – without a lot of fuss!
Cinco de Mayo: 10 Fun Ideas for Your Fiesta
1. Mix Up Muchas Margaritas. Ready to start your south-of-the-border celebration? Mix up a batch of sweet-tart Rockin' Raspberry Margaritas. Simply rim your glasses with salt, and garnish with fresh raspberries, lime wedges, paper umbrellas, or fresh sprigs of rosemary.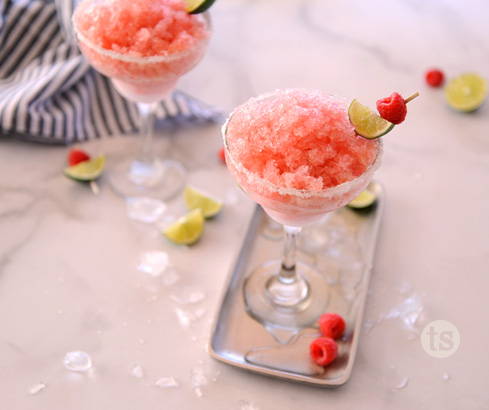 Prefer something spicier? Try this jalapeno-infused version with a little kick, rimmed with fresh lime and chili-sea salt.

Raspberry Jalapeno Margaritas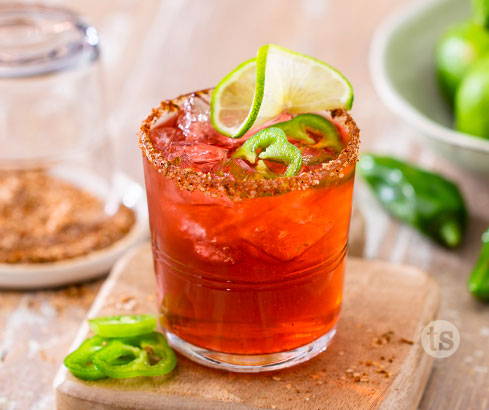 2. Grab Chips & Dip. Remember, entertaining with a few friends doesn't have to involve anything fancy! Set out a couple bags of tortilla chips, along with bowls of Corn, Black Bean Salsa and Giddyup Guacamole. Perfect for self-serve snacking!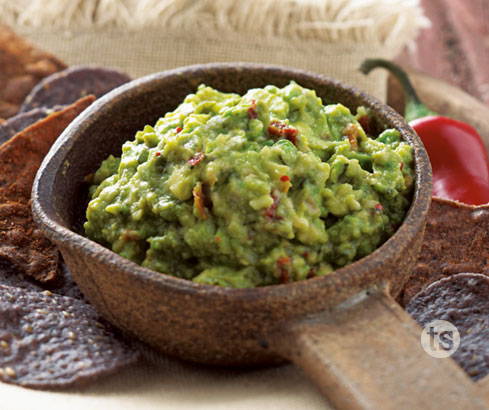 3. Set the Bar. Build-your-own bars for tacos and burritos are a great way to let everybody personalize their own toppings, especially if you have picky kiddos. Try one of these easy recipes:

Cha Cha Burrito Bowls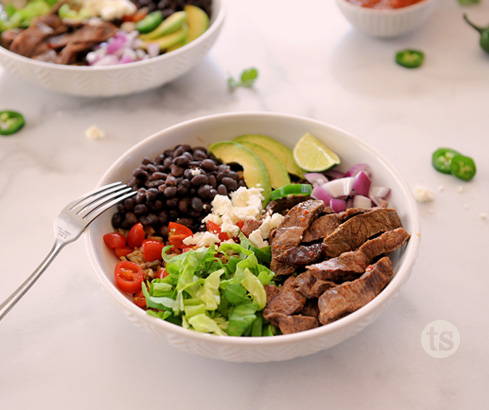 Magic Chicken Tacos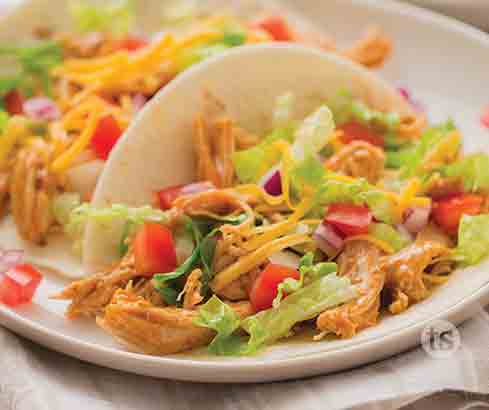 Slow-Cooker Pork Carnitas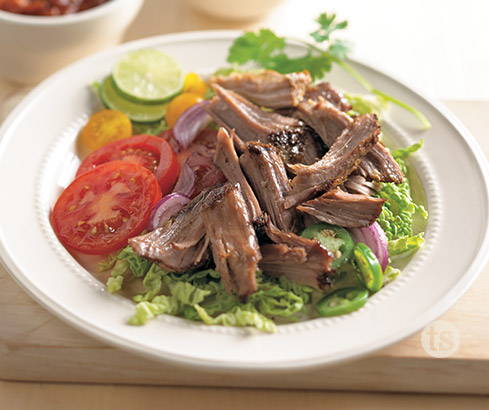 Bonus: since you'll use a slow cooker, it will keep everything warm and make it easy for everyone to help themselves to more.

4. Brighten your space with bold colors. Use the Mexican flag colors (red, white and green), or choose vivid shades like tangerine, teal, fuchsia, and yellow for your napkins and fresh flowers. Remember, bowls of fresh fruits or veggies (e.g., chipotle peppers, lemons and limes) can do double-duty as décor on your table, too.

5. Put on a hot playlist. Forget the mariachi band. Bring on the soul with a Latin party mix, courtesy of Spotify or your favorite streaming service.

6. Make apps ahead of time. Make-ahead appetizers will keep you feeling relaxed – even before you start serving the margaritas. Here's a foolproof favorite:

Tomato Salsa Bread


7. Keep it light. If you're looking for some lighter fare, try one of these colorful salads packed with fresh garden veggies and Tex-Mex flavors:

Southwestern Chicken Salad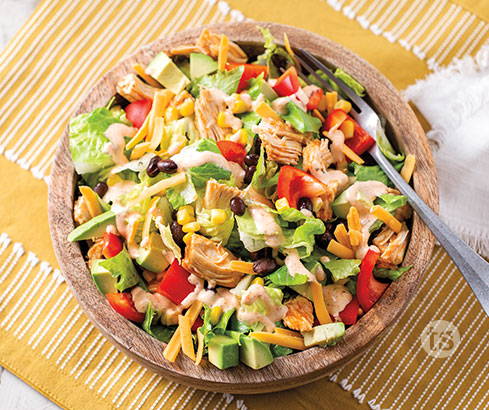 8-Layer Taco Salad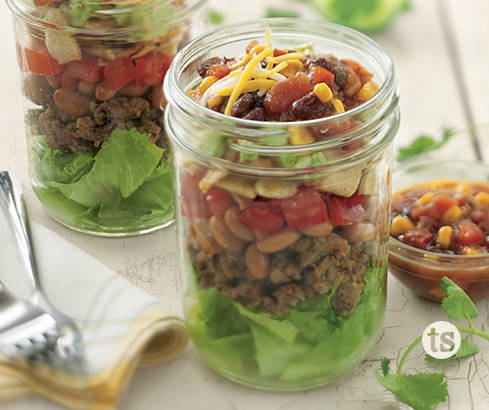 8. Stir up simple sides. Want to create a couple quick and delicious side dishes? Here are a few of our favorites:

Fiesta Street Corn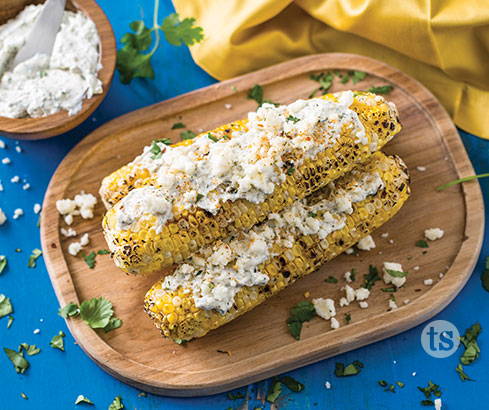 Si Si Cilantro Rice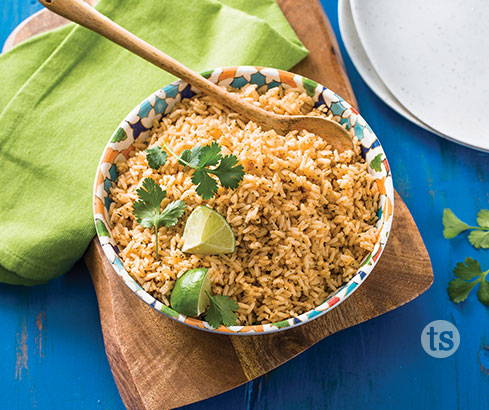 Fiesta Charro Beans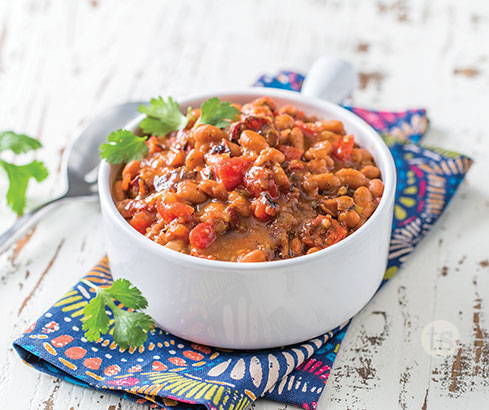 9. Try something with a twist. If you usually stick to tacos or traditional dishes, take a new twist on a family favorite like:

Mexican Chicken Empanadas




Easy Chicken Burrito Skillet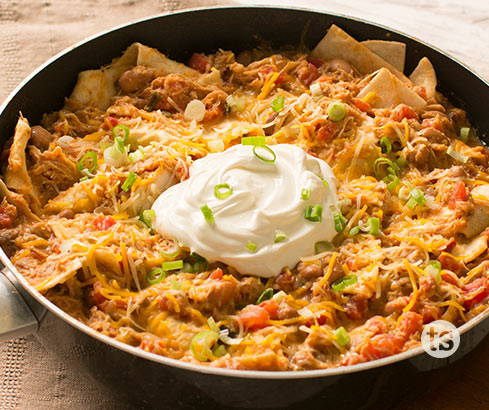 10. And last but not least, don't forget dessert. These are two of my personal faves, baked with a sweet hint of cinnamon:

Mexican Chocolate Cake
Seriously, it will fill your kitchen with THE most heavenly aroma. Serve warm with vanilla ice cream.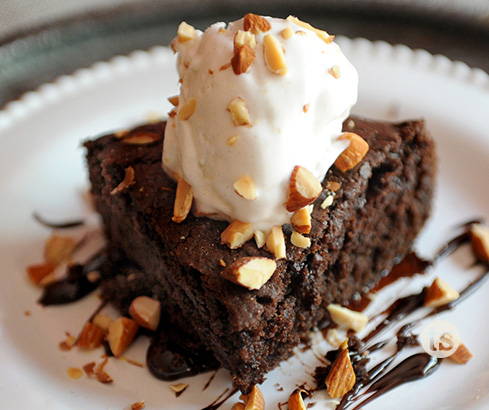 Churro Cupcakes
All of the cinnamon-sugar goodness of a warm churro – baked in a melt-in-your-mouth cupcake.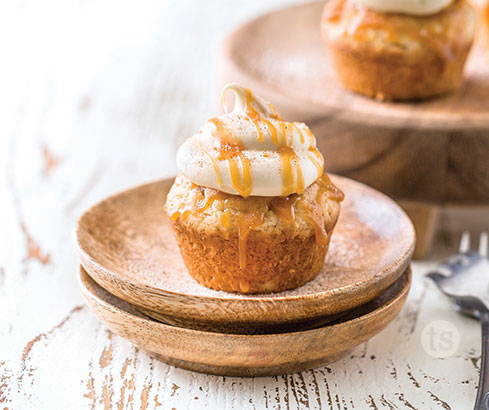 For more ideas, you can check out more than 100 delicious Cinco de Mayo recipes on Tastefully Simple's website, too.

Enjoy, amigos and amigas!

– Jen