Smoky chipotle. Spicy jalapeños. Sizzling sriracha.
Some like it hot. Some of us, well, some of us like only a hint of heat. (Midwesterners eat a lot of creamy comfort food, my friends. Be gentle with us.) But whatever your style, Tastefully Simple's seasonings and sauces are a delicious way to add a little sizzle – or a lot – to your favorite dishes. In fact, here are a few fresh ways to spice up your spring that will have everyone asking for your secret!

6 Secrets to Spice Things Up
Secret #1: Cha Cha! Chile Lime Seasoning
NEW THIS SPRING: the sweet-spicy flavors of red bell peppers, citrusy lime and chile peppers will dance on your tongue. Seriously, this handy shaker jar makes the BEST fish tacos ever. It's my new fave!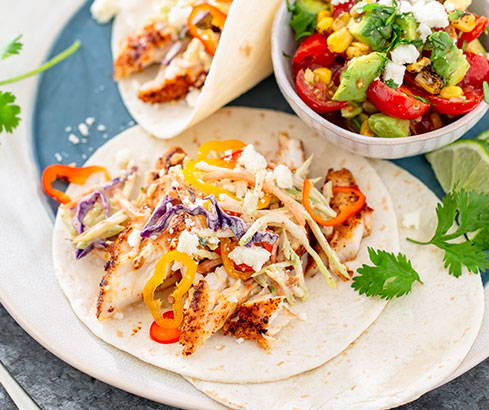 Featured here: Cha Cha! Fish Tacos  
It's also delish for spice-rubbed grilled chicken, salmon and flat-iron steak. See more recipes >
Secret #2: Raspberry Peach Chipotle Sauce
Another new arrival, this thick grilling sauce sizzles with the fresh-picked flavors of raspberries, peaches and chipotle peppers. So sweet, smoky, and lip-smacking for ribs, chops and burgers.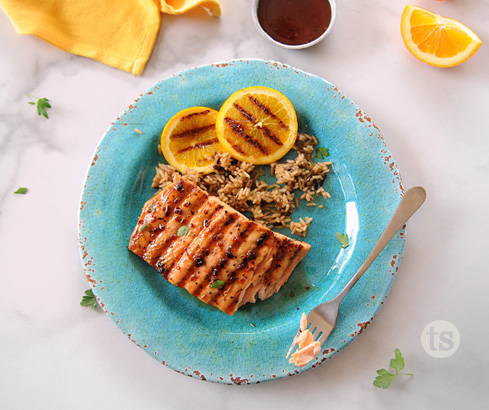 Featured here: Sweet Chipotle Grilled Salmon
This week at our house, we used it to make this succulent grilled salmon, slathered with smoky-sweet glaze. Pair it with fresh veggies and a rice medley for a restaurant-quality meal, ready in 15 minutes flat.
See more recipes >
 
Secret #3: Si Si Cilantro Seasoning
A returning favorite, this bright seasoning bursts with fresh cilantro, lime and a spicy kick of jalapeño. It makes a killer dip with chips or veggies (just mix 2 Tbsp. with ¾ cup sour cream and ¼ mayo), but it's also incredibly versatile. Use it to season burgers, rice, grilled corn, roasted potatoes, scrambled eggs, you name it.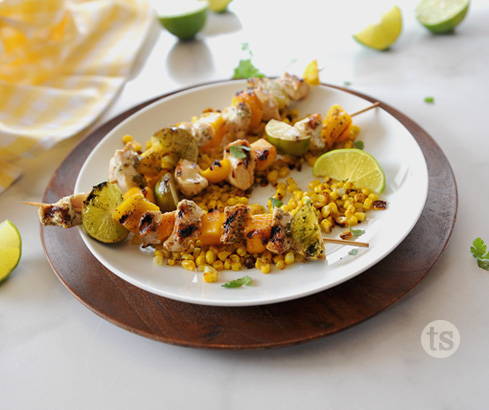 Featured here: Si Si Chicken & Mango Skewers
We made these tropical chicken and mango skewers, complete with lightly seasoned and sautéed sweet corn. Fresh, fun, and full of sunny flavor!
Secret #4: Fiesta Party Seasoning
Filled with garlic, paprika, crushed red peppers and spices, this classic blend brings the heat. It kicks up virtually any Mexican dish, but you can also sprinkle it into burgers, baked beans, Bloody Marys, and all kinds of delicious dishes for grilling season.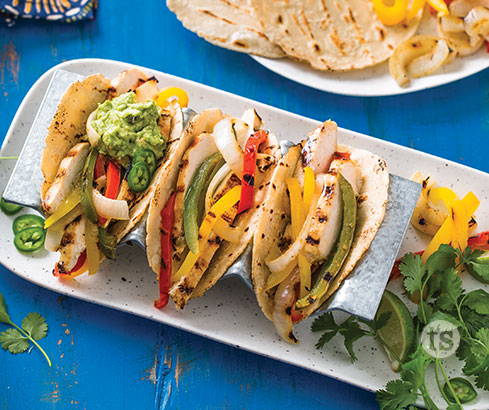 Featured here: Fiesta Chicken Fajitas
Fun fact: there are more than 300 recipes for this seasoning on Tastefully Simple's website. See more here >
Secret #5: Mango Grill Sauce
Prefer sweet over heat? Try this thick island-inspired sauce loaded with tomatoes, onions, peppers and juicy mango. It's delicious poured over grilled chicken, shrimp and tacos.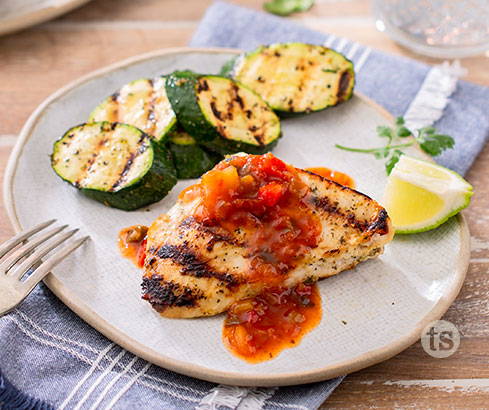 Featured here: Si Si Grilled Chicken with Mango Salsa
Oh, and it's crazy-good as a tropical salsa with chips or spooned onto cream cheese with crackers. See more recipes >
Secret #6: Smoked Cheddar & Jalapeño Cheese Ball Mix
Did you know that you can use this mesquite-smoked Cheddar and jalapeño goodness for much more than cheese balls?
 
Stuffed burgers. Grilled poppers. Cheesy potatoes. From side dishes to sizzling skillets, it's such a simple way to spice up your routine.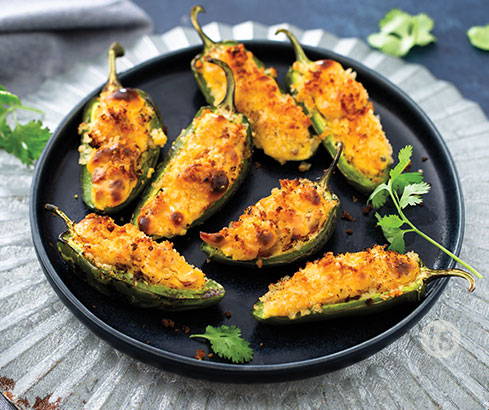 Featured here: Grilled Jalapeño Poppers
See more recipes >
Here's to adding little more kick – and a lot more flavor – to dinnertime!
 
– Jen