Burgers. Ribs. Pork chops. Chicken.

Grill sauces can completely change your grilling game. Best of all, it's as easy as opening a bottle to put a totally new twist on your favorite meats. Just drizzle and sizzle!

That's why Tastefully Simple has all kinds of sweet and smoky sauces for your backyard BBQs, like NEW Mango Grill Sauce, Raspberry Peach Chipotle Sauce and Sweet & Sour Pineapple Sauce. But … did you know that you can use these versatile sauces for WAY more than grilling?
From stir-fry to skillets to slaws, here are nine seriously delicious ways to use grill sauces – that just might surprise you.

Beyond the Grill: 9 Great Ideas for Grill Sauces
1. Summer Slow Cooking. Don't want to turn on the oven? Keep your cool this summer, and let your slow cooker do all the work. Just toss in your favorite meat with a bottle of grill sauce. (Seriously, two ingredients – that's it!)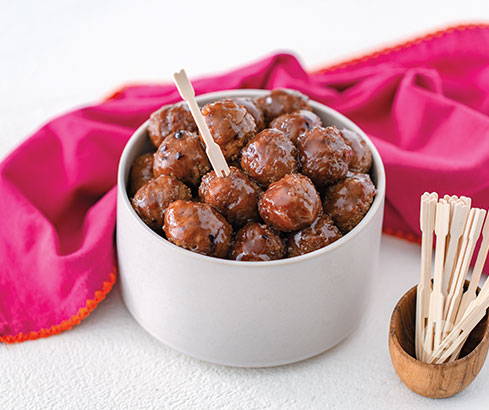 Featured above: Raspberry Chipotle Meatballs

2. Sizzling Stir-Fry. Want to make the most of those garden-fresh veggies this summer? Stir a tropical grill sauce into your next stir-fry. If you need a little inspiration, try one of these delicious recipes: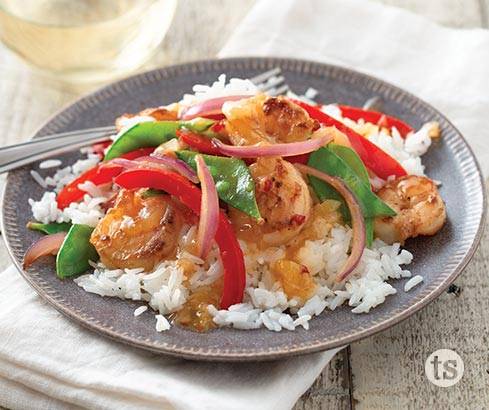 Featured above: Pineapple Shrimp Stir Fry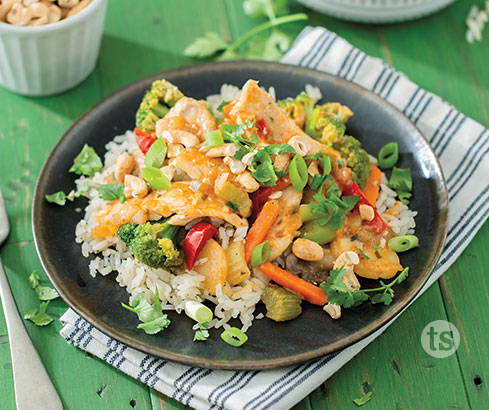 Featured above: Mango Chicken Stir-Fry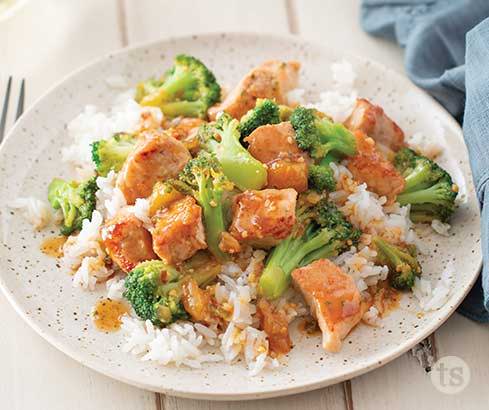 Featured above: Sweet Teriyaki Pork & Broccoli


3. Fresh Wraps. Love lettuce wraps? Or trying to eat more veggies? You can add a bright burst of fresh flavor by stirring in grill sauces, especially those with teriyaki, ginger, and other Asian-inspired fusions.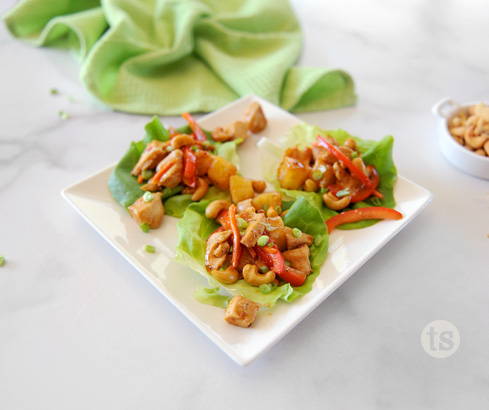 Featured above: Pineapple Teriyaki Lettuce Wraps

4. Easy Apps. The right sauce can take ordinary appetizers to a whole new level. Case in point? Check out these fresh and easy apps made with Mango Grill Sauce: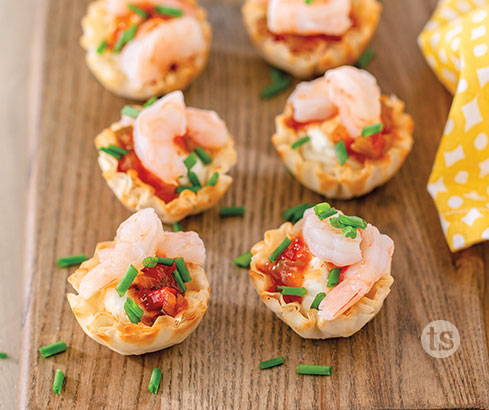 Featured above: Mango Shrimp Bites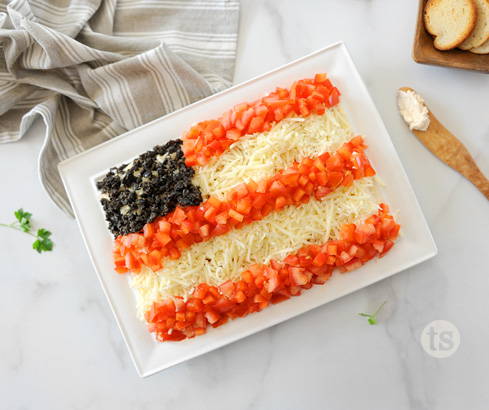 Featured above: Star-Spangled Flag Dip

5. Homemade Aioli. Ever create your own aioli? It's such a simple way to kick up paninis, fish tacos, wraps and sandwiches. Just mix your favorite grill sauce with mayo!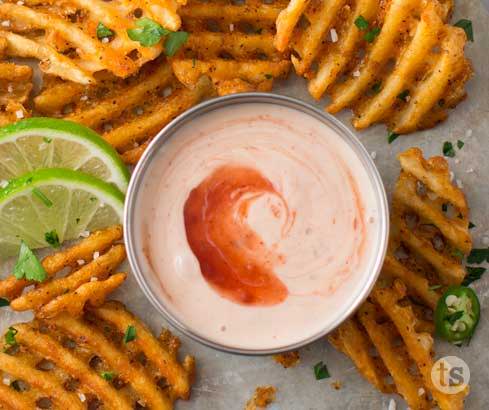 Featured above: Raspberry Chipotle Aioli

6. Simple Salsas. Did you know that thick, tropical sauces like Mango Grill Sauce can do double-duty as salsas? It's SO good with tortilla chips.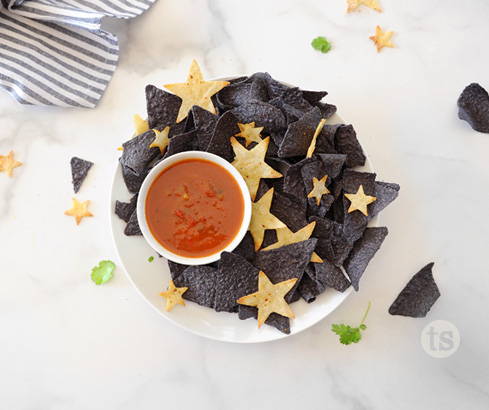 Tip: Serve with blue corn chips for Memorial Day, along with a few star-shaped chips. (Using a cookie cutter, simply cut star shapes out of white corn tortillas. Spray 'em lightly with olive oil cooking spray and sprinkle generously with salt. Bake at 350°F for 11-13 minutes or until crisp.)

7. Simple Skillets. Who doesn't love one-dish dinners? It's easy to toss together a quick and delicious skillet, sizzling with sweet-tangy grill sauce.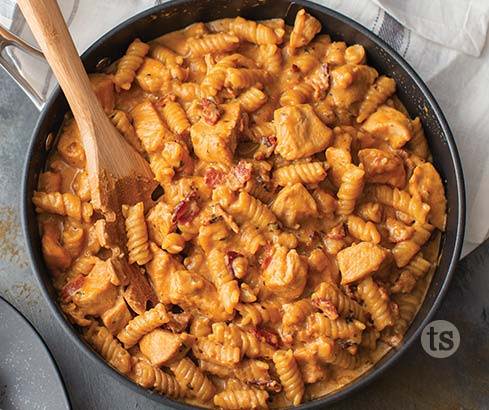 Featured above: BBQ Chicken Rotini Skillet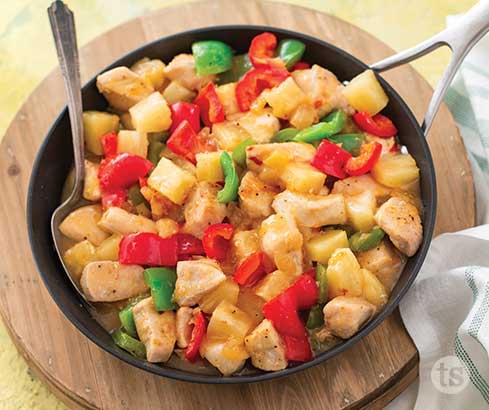 Featured above: Sweet & Sour Chicken

8. Super Salads & Slaws. Fun fact: grill sauce can be the secret ingredient in all kinds of delicious slaws and salads, too.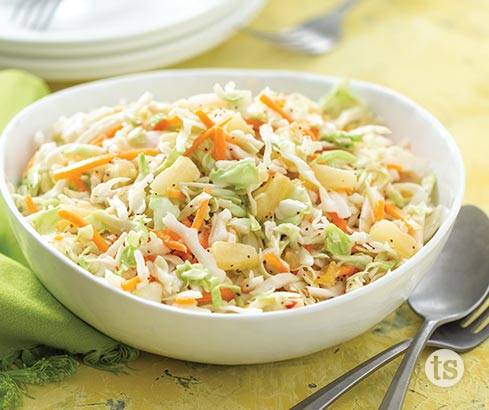 Featured above: Pineapple Slaw

9. Pizza Sauces. And last but not least, grill sauces can be the perfect spreads for gourmet pizzas. For a smokehouse BBQ variety, top lavosh or pizza dough with Smoky Bacon BBQ Sauce, chopped chicken, crumbled bacon and red onions.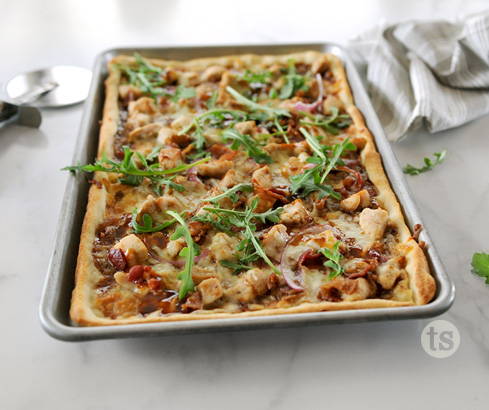 Here's another tasty one to try:




Featured above: Bayou Chicken Pizza

Nachos. Wings. Meatloaf glazes. Honestly, the sky's the limit! There are so many ways to take these sauces way beyond the grill.

And that kind of versatility? That's – well, that's pretty awesome sauce.


– Jen