Basketball camp. Soccer games. Swimming lessons. Baseball tournaments.

Summer sports are in full swing, and if you're a parent, well – I'm willing to bet you are also a part-time chauffeur these days. (At our house, one kiddo has practice most days at 10 am, the other needs to be at the gym by 2:30 pm, and they both have swimming lessons at the Y in the evenings. In short, summer is fun but crazy-busy – and planning meals can become an interesting challenge.)

Need a few quick meals for taking on the go? Or snack ideas for the kids when you're on the run? Here are 9 easy and delicious ways to keep up and keep your cool – all summer long!

Ready on the Go: 9 Cool Recipes
1. Smoked Cheddar & Chicken Pinwheels. Tender oven-roasted chicken. Smoky Cheddar. Fresh tomatoes. All rolled up and ready to go, these cheesy pinwheels make a perfect protein-packed snack. Or you can pair them with kettle chips or fresh fruit for a fast lunch.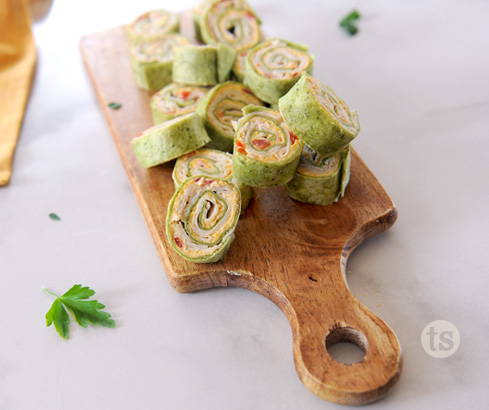 At our house, we've made these with spinach or whole wheat tortillas, and both work great. You can try them with deli turkey or smoked ham, too. So many ways to mix 'n match!

2. Veggie Dippers. With these cute, colorful, and crunchy cups, it's easy for you – and your kiddos – to eat your veggies.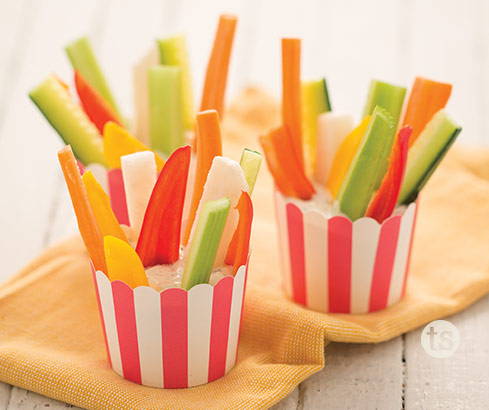 Tip: assemble them in pint-sized mason jars or plastic containers with lids, so they are easy to take in the car or pack in a cooler bag.

3. Party Snack Mix. Addictively crunchy and delicious, this kid-favorite recipe makes enough snack mix to feed a small army. (Seriously, it yields 17 cups!)




Store it in an airtight container, and you'll have a great grab-and-go snack for the whole family for the whole week.

4. Asian Garlic Turkey Sandwiches. Loaded with turkey, fresh veggies and a dollop of garlicky dip, these hearty sandwiches are perfect for those evening soccer games or afternoons at the ballpark.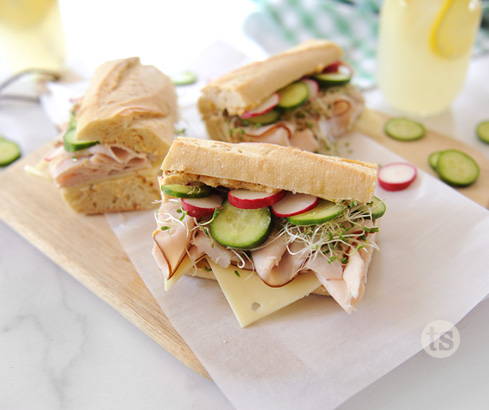 Wrap them in parchment, and bring along some fresh fruit. Oh, and if you aren't a big fan of sprouts, you can always personalize these with your favorite garden veggies.

5. Easy Sloppy Joes. I admit: you'll need a few extra napkins. But these kid-friendly favorites are so delicious – and so easy to make.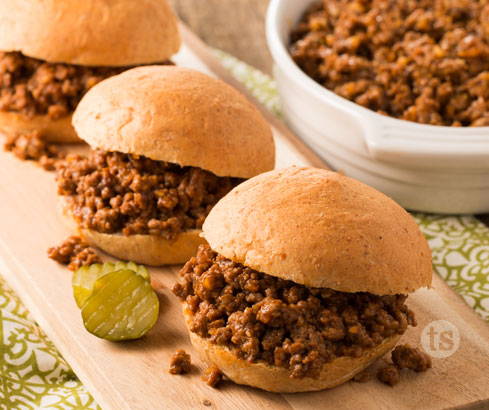 Simmer on your stovetop for less than 30 minutes, or toss the mixture into your slow cooker to scoop and serve whenever you're ready. Any leftovers reheat beautifully, too.
6. Smoky Chicken Salad Sandwiches. Not in the mood to turn on the oven? Stir up these creamy chicken salad sandwiches, filled with rotisserie chicken, crisp apples, and crunchy celery.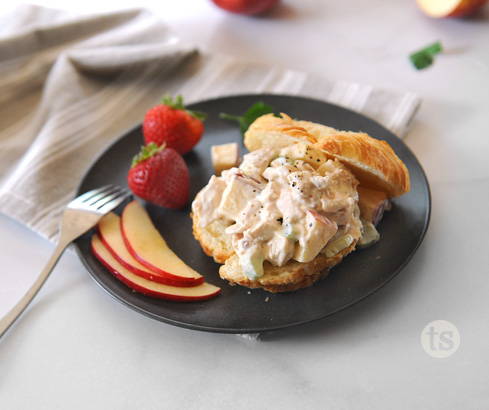 Wrap your buttery croissants in plastic wrap for easy transport. If you prefer, you can swap out croissants with tortilla wraps or lettuce cups.

7. Magic Taco Chicken Burritos. Move over, Chipotle and Qdoba. If you're looking for a hearty – but portable – dinner, try these restaurant-quality burritos, packed with shredded chicken, black beans, and your favorite fresh toppings. They come together in 15 minutes flat, thanks to Makin' Magic Chicken.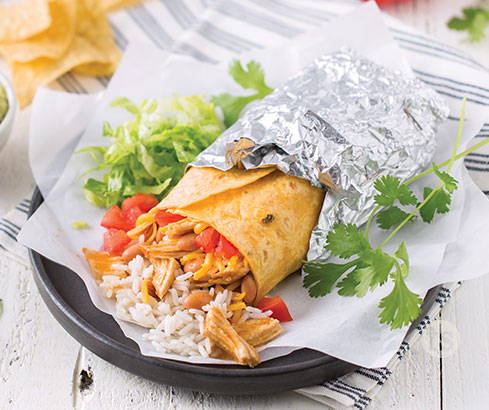 Wrap them in foil to stay warm. Perfect when you're heading out on the road – but still want to avoid the drive-thru!

8. Chicken & Cheese Grinder. Filled with melty cheese, lightly spiced chicken and sweet peppers, these hearty hoagies are ready in less than 30 minutes. Keep 'em wrapped in foil, so you can take them to go.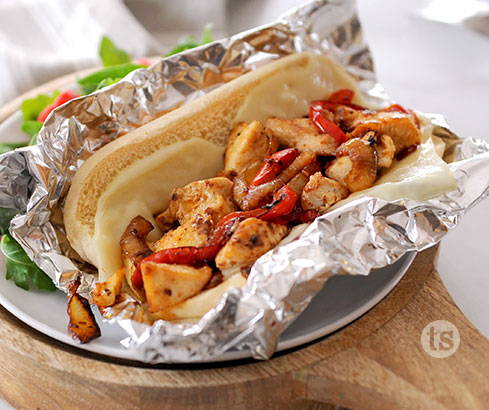 9. Cinnamon Nut Energy Bars. All the deliciousness – without all the sugar! Perfect as breakfast bars or quick snacks, these homemade energy bars are filled with almonds, cashews, coconut and a hint of sweet cinnamon.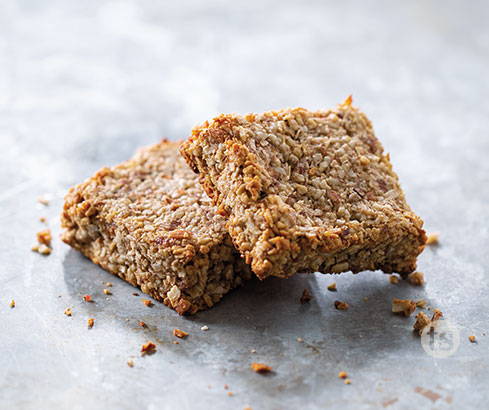 Tip: use a Silicone Bar Pan instead of a traditional pan for faster clean-up, too.

From last-inning lunches to game day snacks on the go, here's to a long hot summer … filled with cool ideas!
– Jen