We are finally getting out of the Minnesota rollercoaster of freezing-to-warm temps, and I'm ready for the sun! Looking at the forecast for the upcoming days, it might just be the start of hot sun and ice-cold, refreshing beverages.
Since I usually have a Tastefully Simple bucket drink (or two!) on hand, I thought, wouldn't it be fun to make kid-friendly ice pops with it? So I gave it a try!
First, you rinse out the bucket. Add 7½ cups water and the drink mix and whisk until combined. Take little 3-ounce, disposable cups and fill half or three-quarters full. Put the little cups in a 9 x 13 baking dish and stick it in the freezer. After 1 hour, gently insert popsicles sticks in the center of each cup; the drink mix will be starting to freeze on top, but not enough that you can't get the stick in.
Wait until they are frozen through (8-10 hours) – then enjoy! One drink bucket will make about 21 little ice pops. View recipe »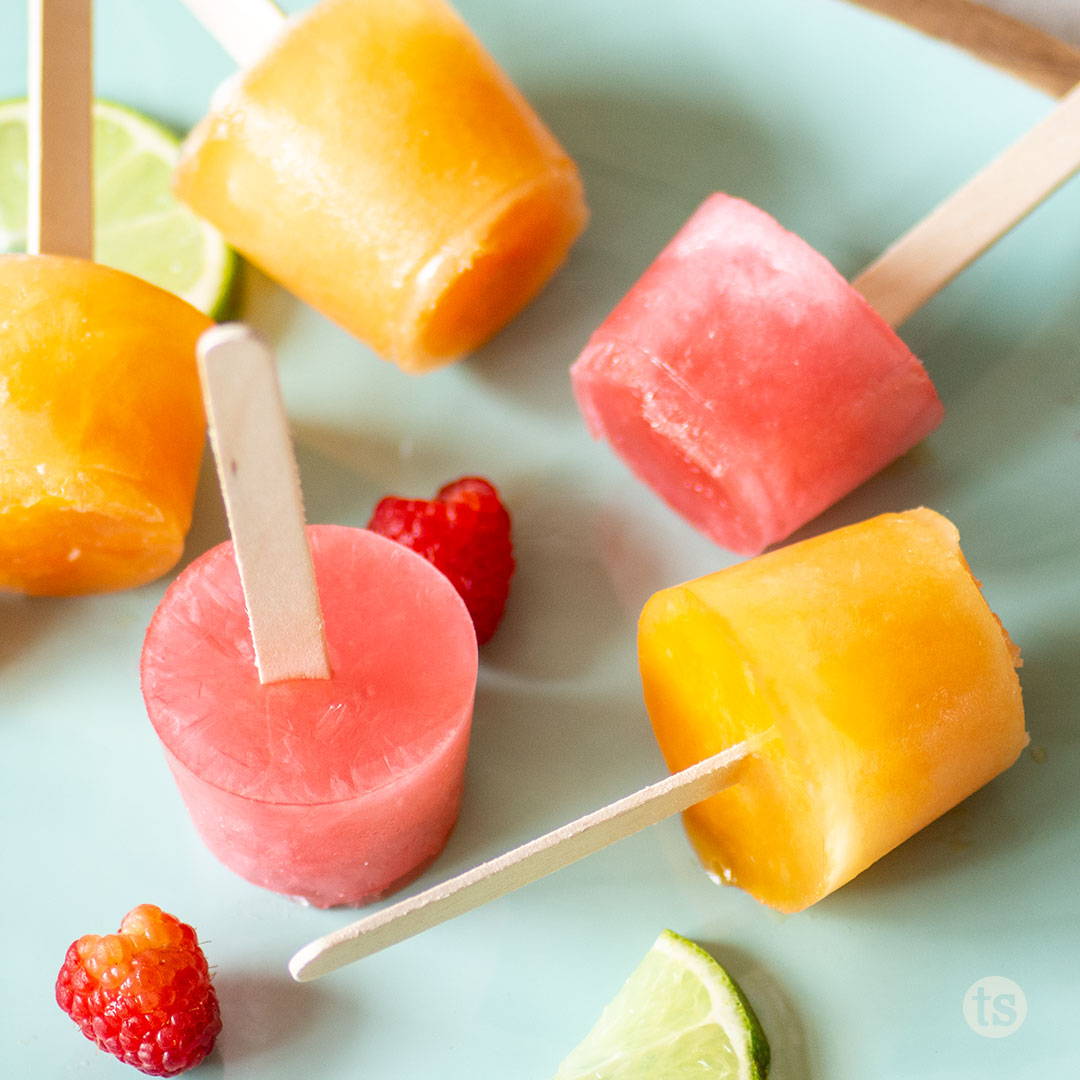 You might be thinking, what would happen if I made BOTH Peachtini Frozen Drink Mix and Rockin' Raspberry™ Frozen Drink Mix and poured half in the small cup, froze it, then poured the other flavor on top? Well, I tried it, and let me tell you – delish. And so pretty! Just know, this makes a lot of ice pops. If you fill a little 3-ounce cup, making both drink mixes will make about 42 little ice pops for your freezer! Summer snack prepping at its finest!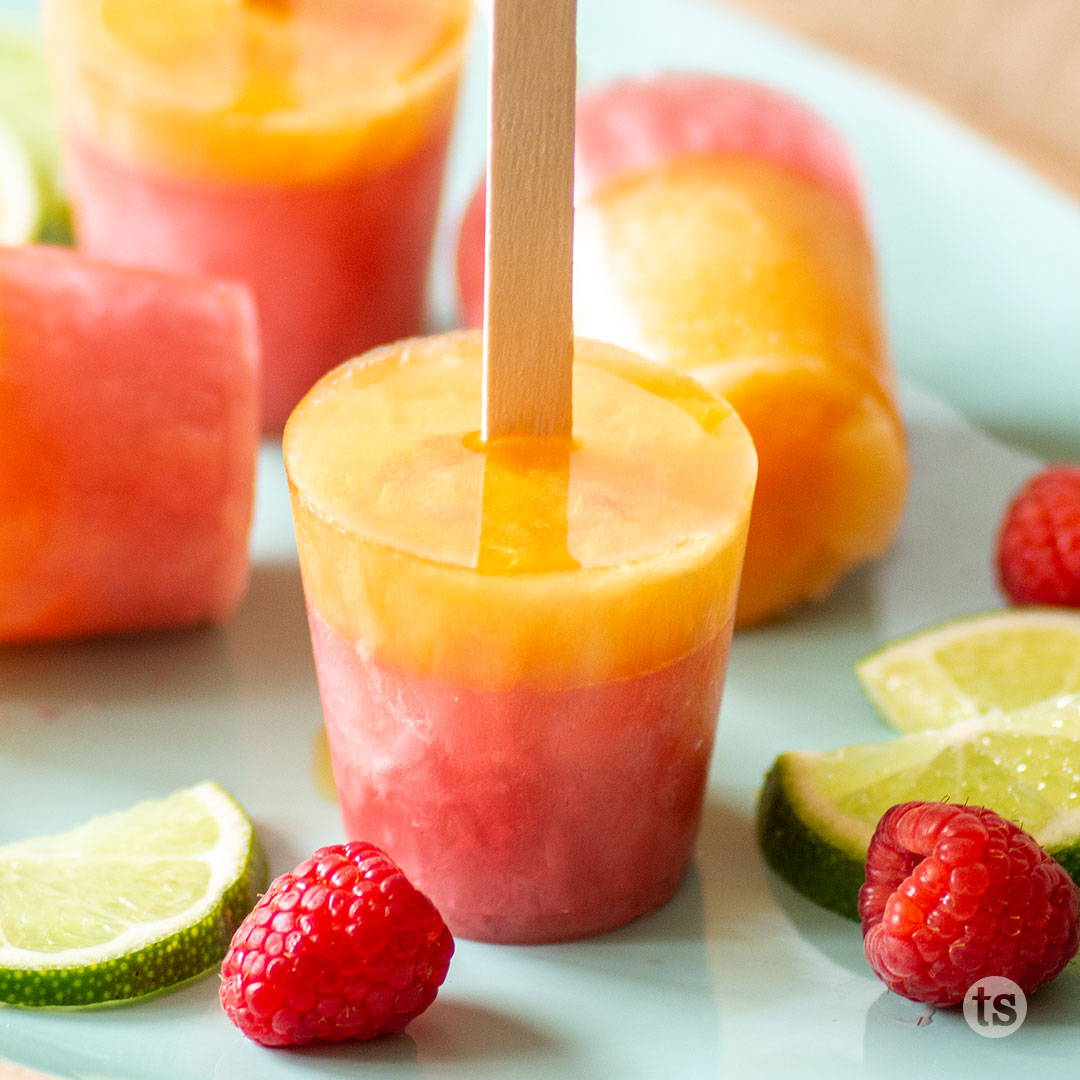 Another fun frozen treat you can make with Tastefully Simple's drink buckets are flavored ice cubes! Make the non-alcoholic recipe on the bucket and pour the mixture into ice cube trays. Fill your glass with the flavorful ice cubes and pour over plain sparkling water or unsweetened ice tea. So refreshing!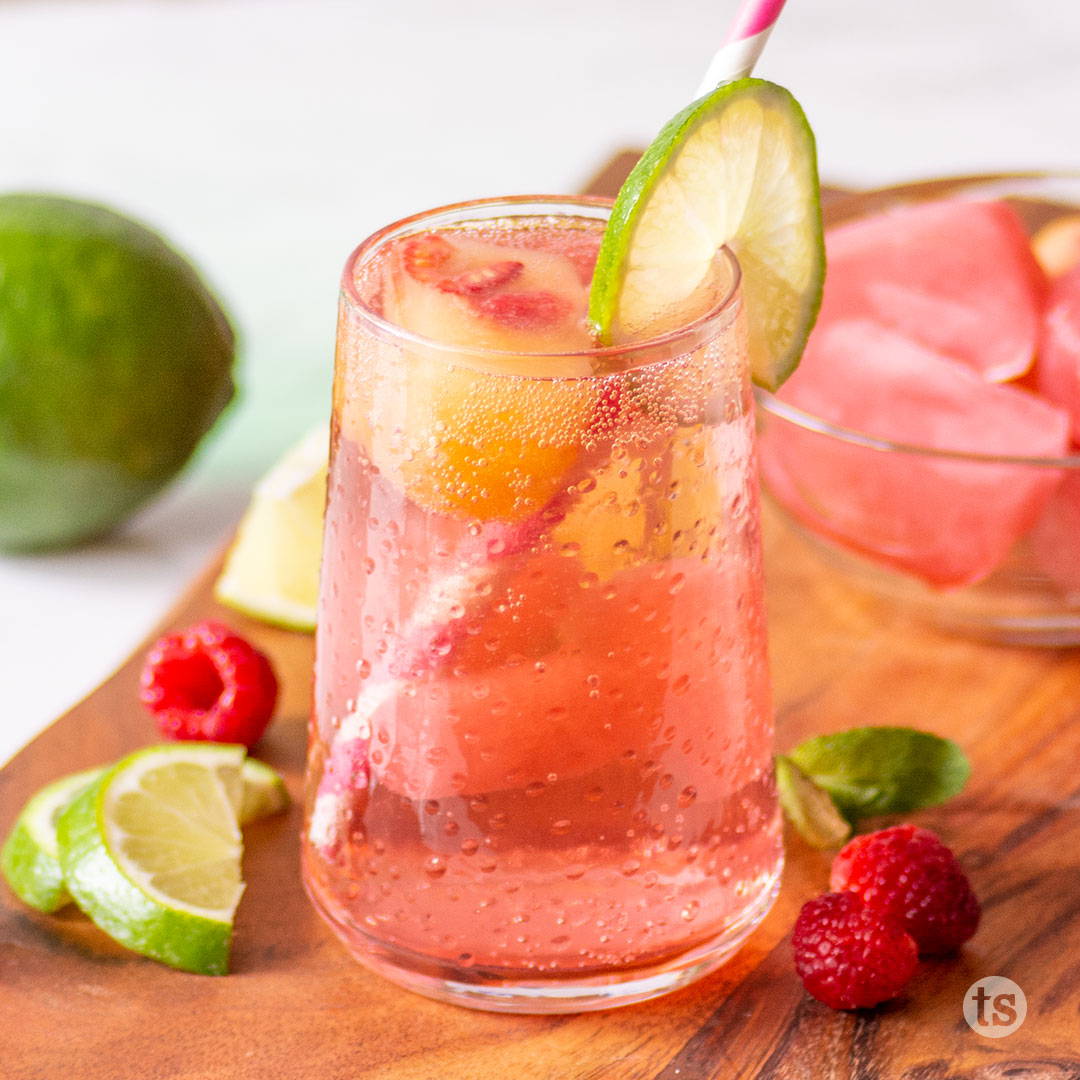 Cheers to sunny weather!
Rebecca