If you have been on social media in the past year, you may have seen the famous tortilla fold trend that has been going around. Essentially, you can create a delicious meal by adding any four ingredients to a tortilla, folding it and quickly cooking it on your stove top. People have gotten super creative with the variations of ingredients they add to their tortillas … from breakfast to lunch, dinner and even dessert. I have been seeing this trend all over my social media for quite a while, so I thought it was time to create a Tastefully Simple version.
Check out these three simple ideas for trying this Tortilla Wrap at home. For all of these recipes you will need prepared Makin' Magic Chicken & a nice big tortilla.
BBQ Chicken Pizza Fold. The first flavor profile that I was trying to go for was inspired by a BBQ chicken pizza. For this variation, all you need is some Makin' Magic Chicken, chopped red onion, Smoky Bacon BBQ Sauce and mozzarella cheese.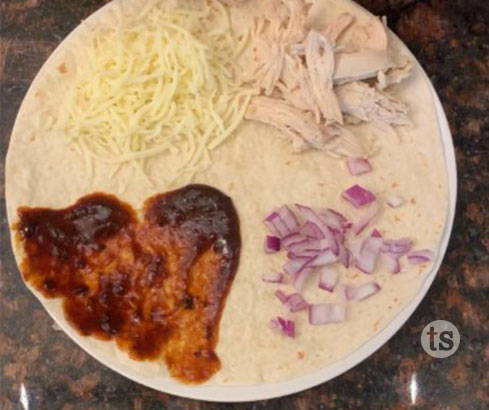 Pesto Chicken Fold. This version uses Makin' Magic Chicken, chopped tomatoes, Dried Tomato & Garlic Pesto Mix prepared with Olive Oil, and mozzarella cheese.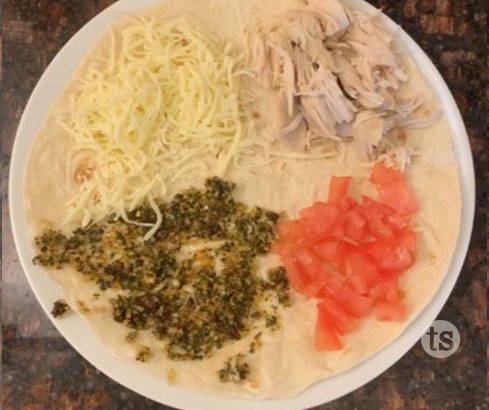 Magic Chicken Quesadilla Fold. Lastly, I thought it only seemed right to include a variation inspired by a Chicken Quesadilla. For this variation, you will need Makin' Magic Chicken, Fiesta Party Seasoning, chopped onion, Mexican cheese, and a sauce of your choice (I did guacamole).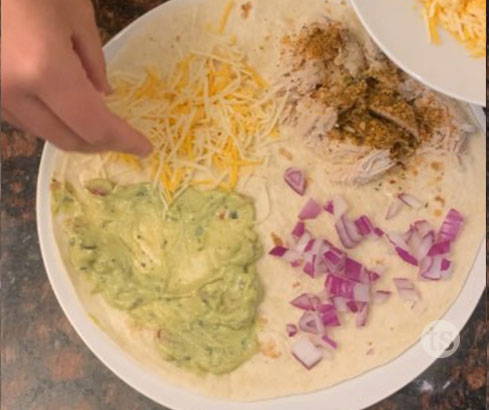 Remember to distribute the ingredients onto each quarter of the tortilla, so when you fold it up there are layers of each ingredient. Cut a slit from one edge to the center to make it easier to fold up. After your ingredients are placed on the tortilla, fold it up starting with the piece that you cut the slit by, then fold one quarter over the other, and again, and one last time. Once it is all folded up, place it in a pan on your stove top and cook it for about 2-3 minutes on each side, until it is golden brown. Make sure the temperature is not too high, so you do not burn the outside without melting the cheese inside!
Making these tortilla folds was much easier than I thought it would be, and the end products were unbelievably delicious. No wonder it has been such a big trend on social media! I encourage you to give these ideas a try at home or be creative and come up with other variations!
Check out Tastefully Simple on TikTok, @tastefullysimple, to see how I made these!