Some tastes always take you back to childhood. 
The magical stickiness of peanut butter and jelly sandwiches on white bread. The toasty marshmallow goodness of melty s'mores. The creamy comfort of mac and cheese. 
But I think it's hard to top the sparkling sweetness of fresh-baked sugar cookies, still warm from the oven.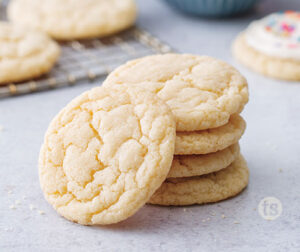 When you were a kid, did you decorate sugar cookies for the holidays? Or enjoy cookies and ice-cold milk with your grandma after school? Whatever your childhood memories may be, now you can continue some of those sweet and simple traditions – without all the work!
Introducing … NEW Ah, Sugar Sugar!™ Cookie Mix Just add butter and milk. You'll have fresh-from-the-oven sugar cookies in minutes, baked with love into every crispy-chewy bite. So simple. So sweet. So delicious.
(Of course, you can never really go wrong by adding frosting and sprinkles either.)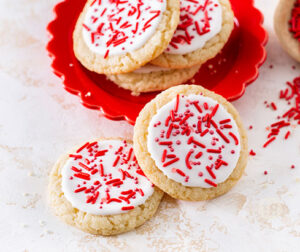 In fact, you'll find several NEW sugar cookie recipes on Tastefully Simple's website. And today we're stirring up one, step by step!
Caramel Apple Fruit Pizza is layered with crisp orchard apples, buttery caramel and chopped pecans, complete with a sugar cookie crust. I hope it will be a new fall favorite at your house, just like it is at mine!
Easy as 1-2-3: How to Make Caramel Apple Fruit Pizza
Here's how to make it complete with step-by-step photos. You can also view the full recipe here >
Step 1: Sugar Cookie Crust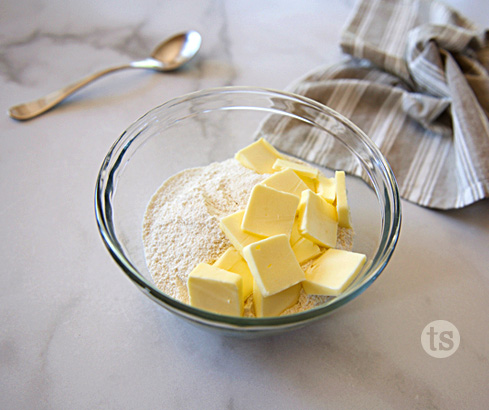 In a large bowl, combine Ah, Sugar Sugar!™ Cookie Mix with 7 tablespoons butter and 1/3 cup milk, as directed on the package directions. Press the dough into a greased 12-inch round (pizza) pan, pressing out to the edges to create a crust.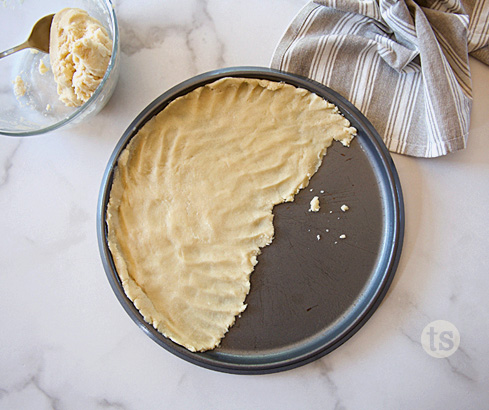 Bake 13-15 minutes. Cool completely.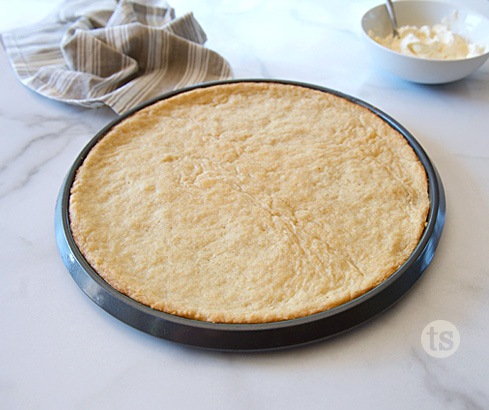 Step 2: Sweet Filling
Next, in a small bowl, combine 1 packet Sugar Cookie Cheese Ball Mix with 1 (8 ounce) package softened cream cheese. Spread onto the cooled cookie crust.
Step 3: Caramel Apple Toppings
Chop 1 Granny Smith and 1 crisp red apple (I personally love Honeycrisp or Gala!). Toss 'em in a bowl with 1½ cups club soda to prevent browning; let soak 3 minutes.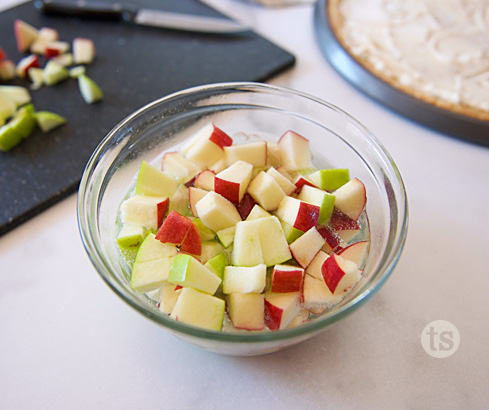 Drain; pat the apples with a paper towel to absorb any remaining moisture. (By the way, you can toss your apples with a little lemon juice instead of club soda to avoid browning, but they might take on a hint of lemon flavor.)
Sprinkle the apples over your fruit pizza filling. Garnish with ¼ cup chopped pecans and 2 tablespoons Creamy Caramel Sauce. Voila!
Help yourself to a slice (or two!), and enjoy.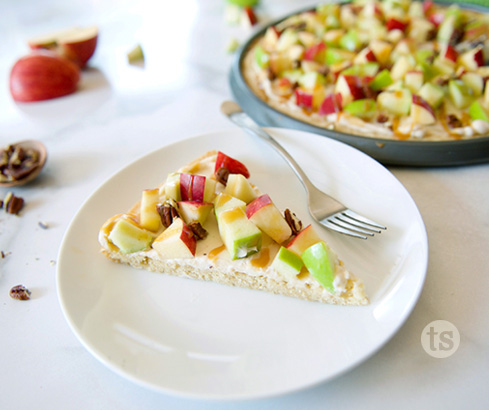 Pretty sweet, right? Here's to starting some new traditions this fall, perfect for kids and kids at heart!
– Jen